eSports teams lack resources needed to collaborate, grow, and express themselves — both as a team and as individuals. Teams have several underlying issues which include, but are not limited to: lack interaction with fans, issues with recognition and representation which can collectively lead to high turnover rates and internal toxicity.
In what ways can teams find solutions for these issues in order to learn
(about the process of becoming a team, from each other, how to become better with communication and problem solving, how to market themselves, and what lies beyond)
as well as develop
(individually as a person, together as a team, within the community, within society outside o f the gaming community)
in both the digital and physical world?
Below is part one of finding a solution to this question (
see part two here
).
This is an exploration into the branding of an eSports team that visualizes what having a cohesive brand looks like, while still maintaining the integrity and individuality of its players.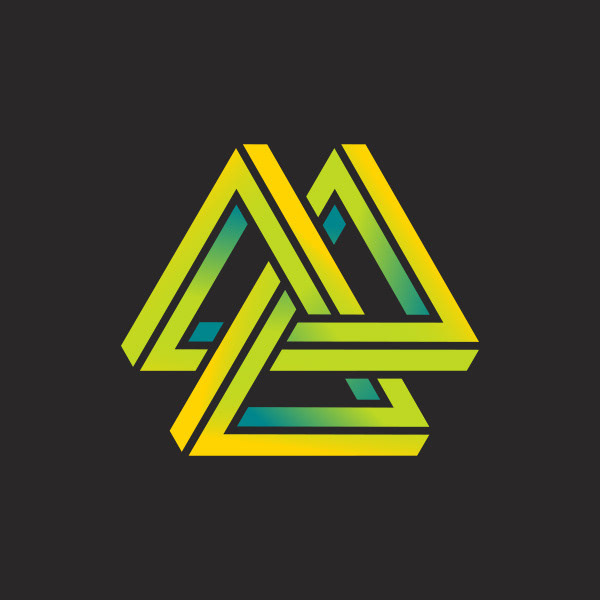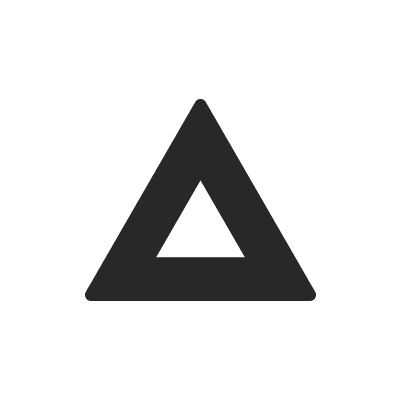 Pictured: Branding elements and exploration.
Process book that walks through both the Aesir and Twitch aspects of this prog
Below is a video walkthrough of Team Aesir's website, with individual screens represented underneath. The website covers many elements of the team that are essential to both the brand as well as interactions with the fanbase.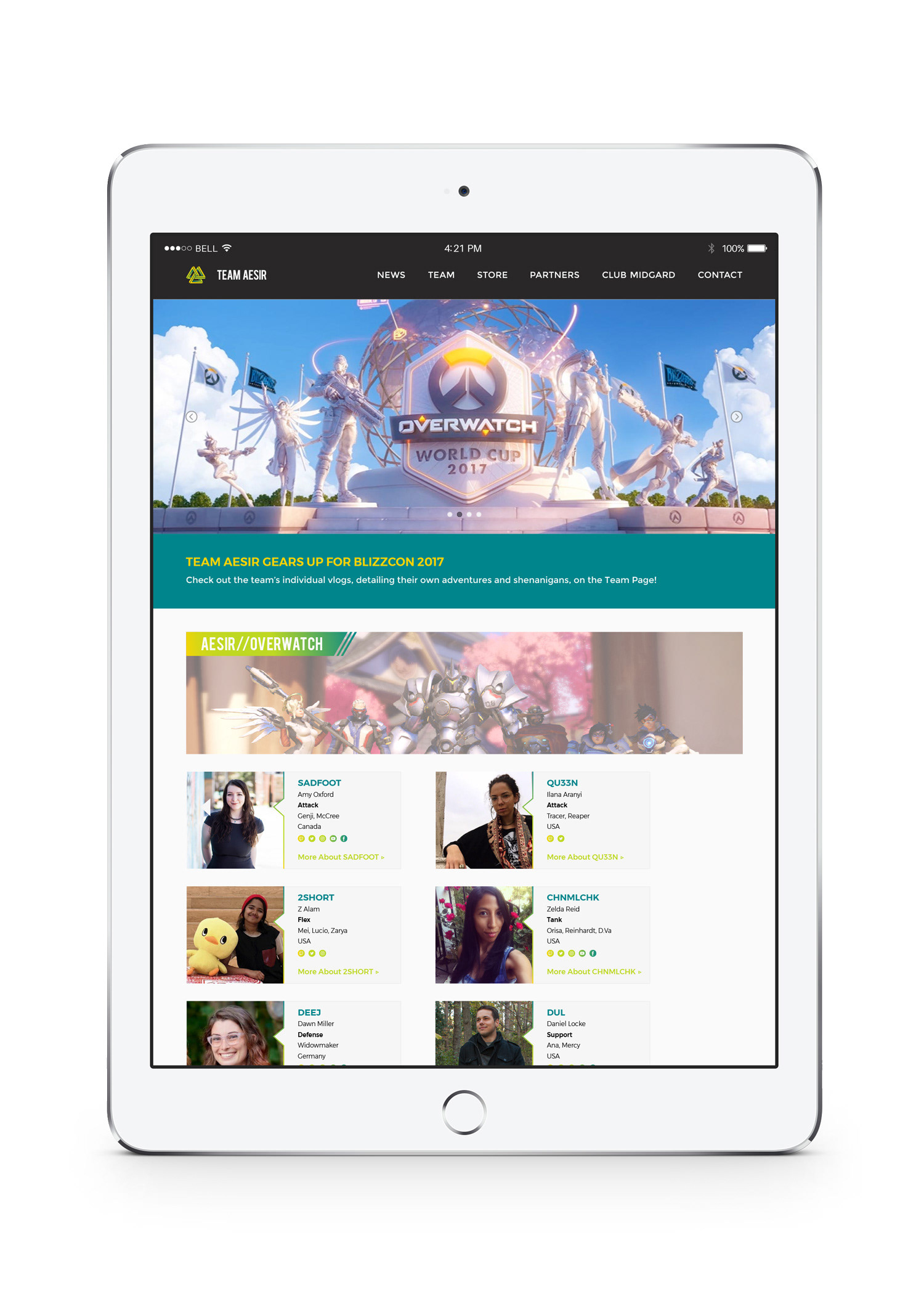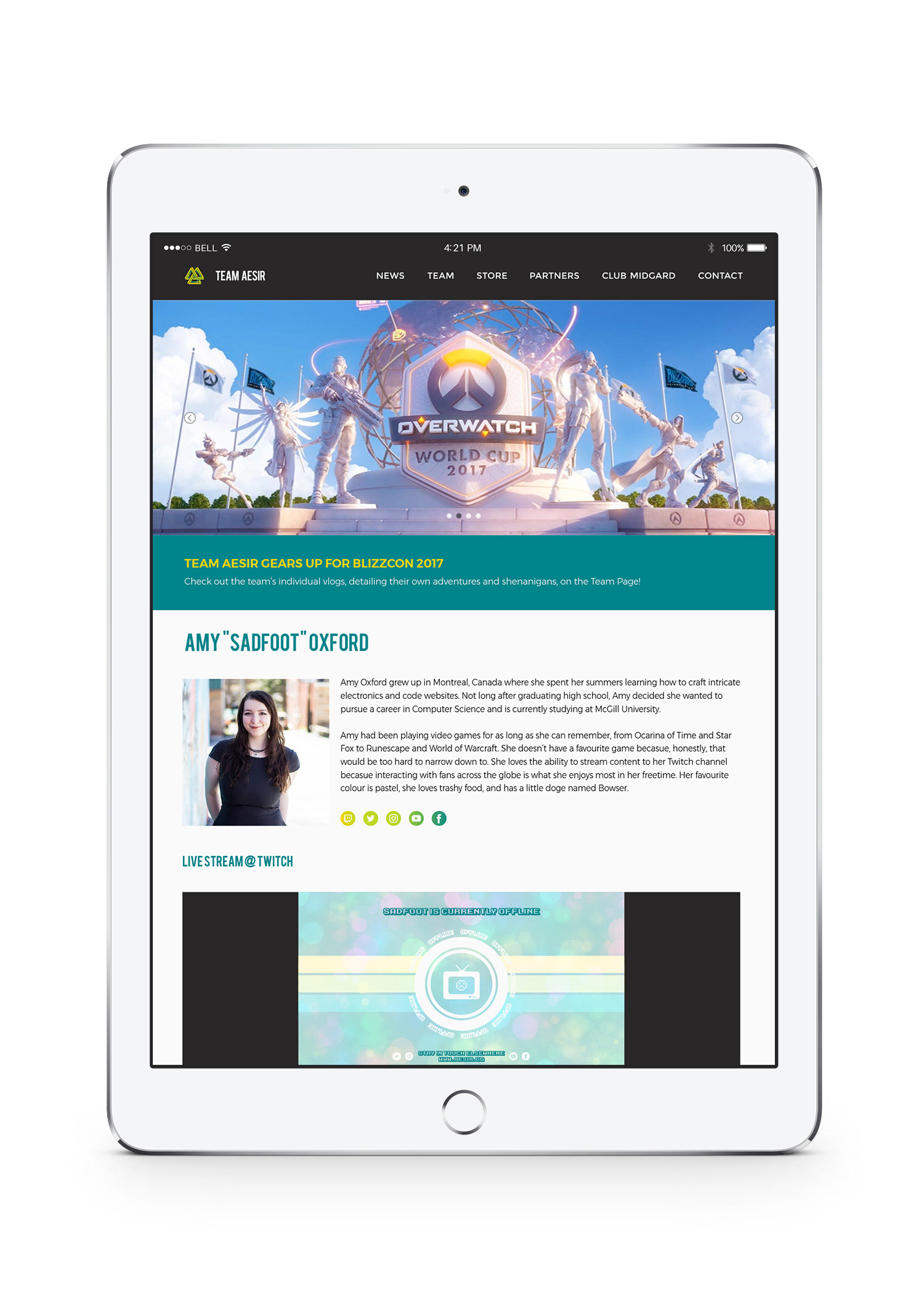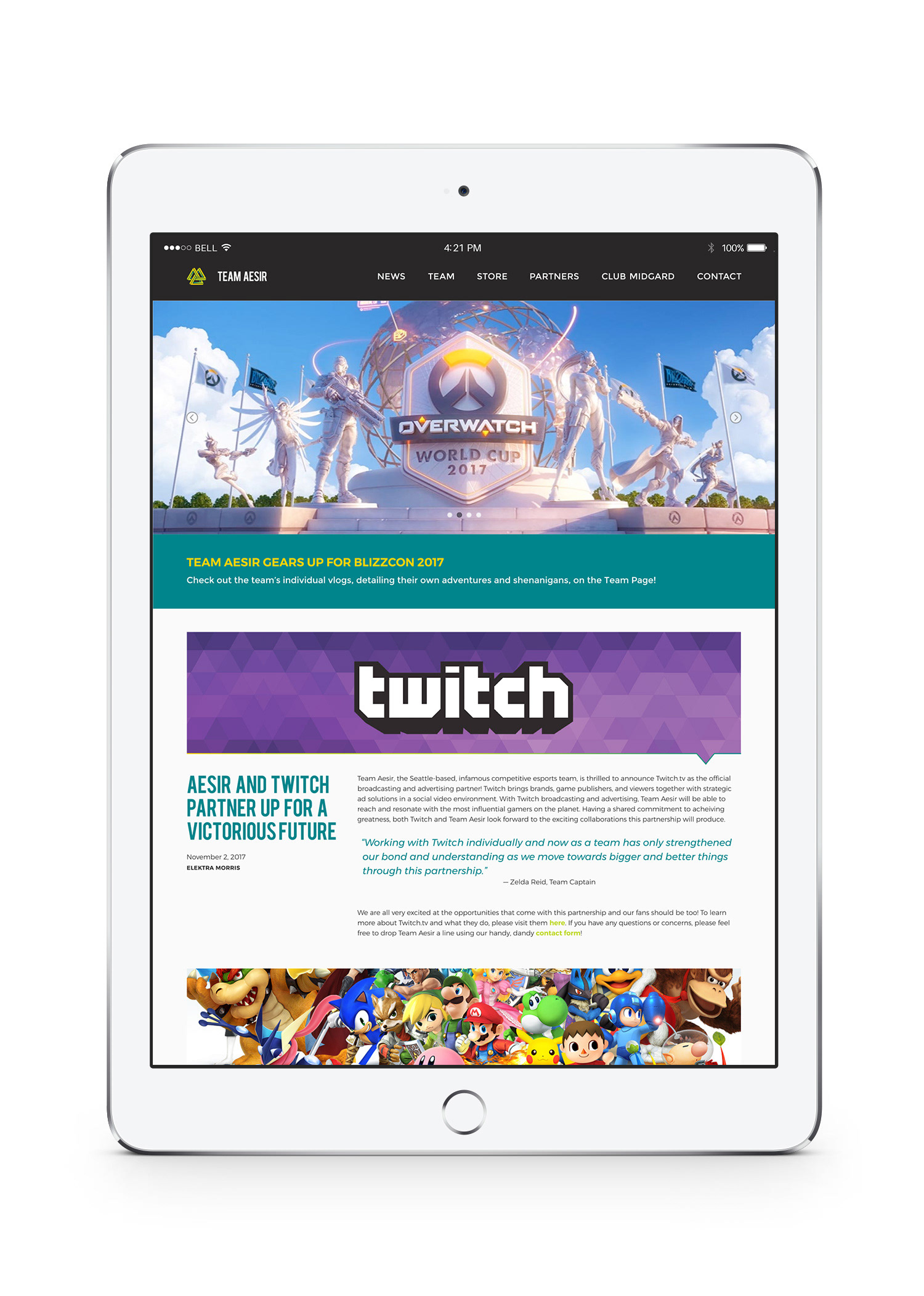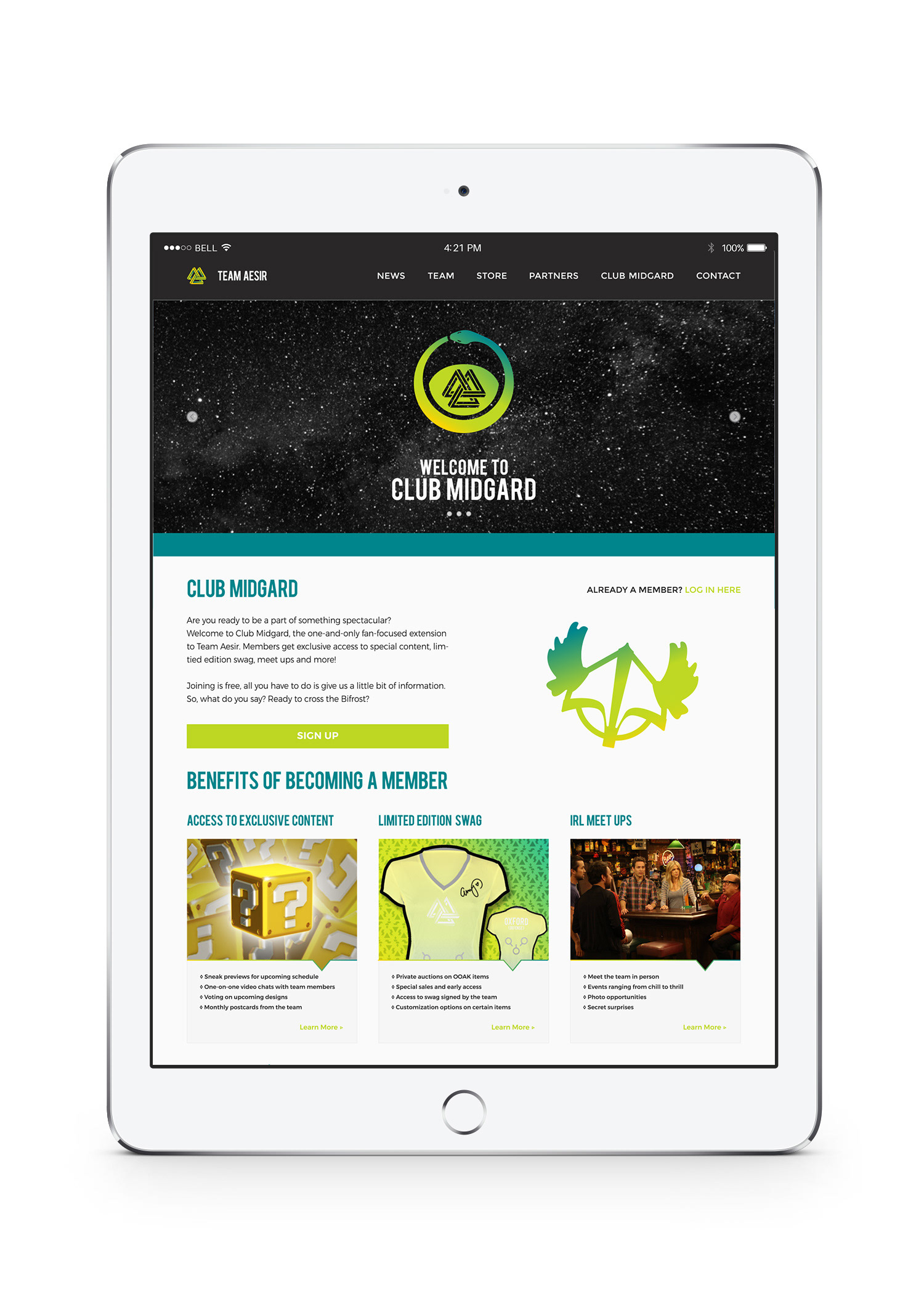 Individuality is important to the team, as well as keeping their brand prominent and cohesive. They were able to promote both their individual personalities and their unity as a team by incorporating various styles and iconography into their jerseys, seen below.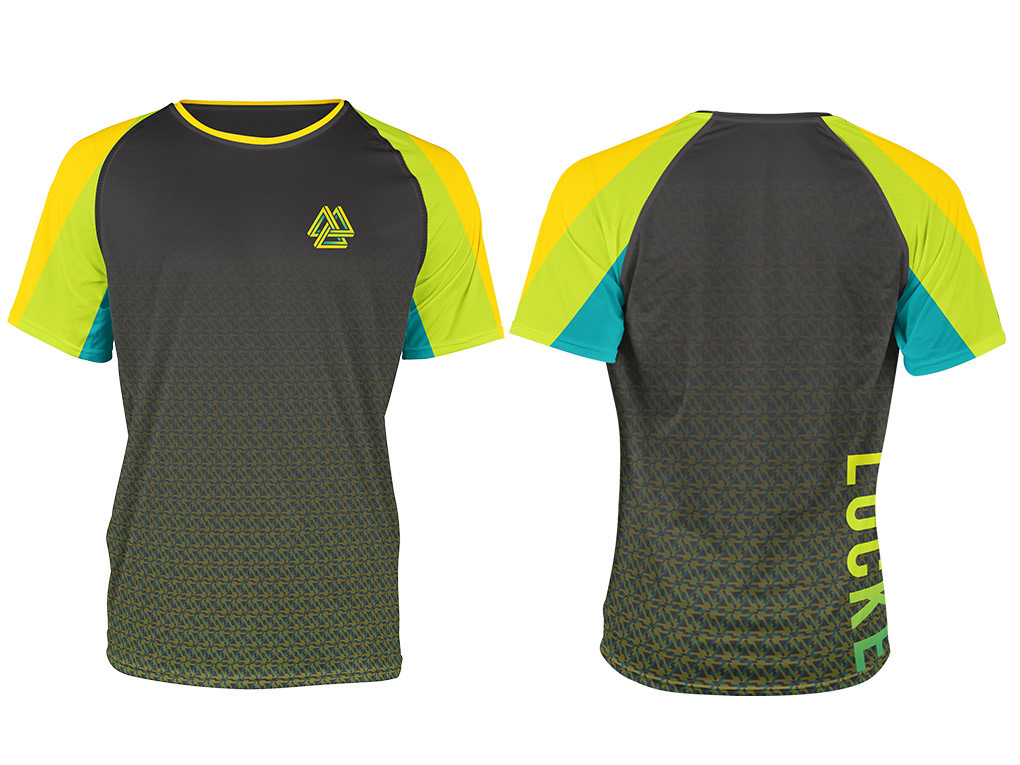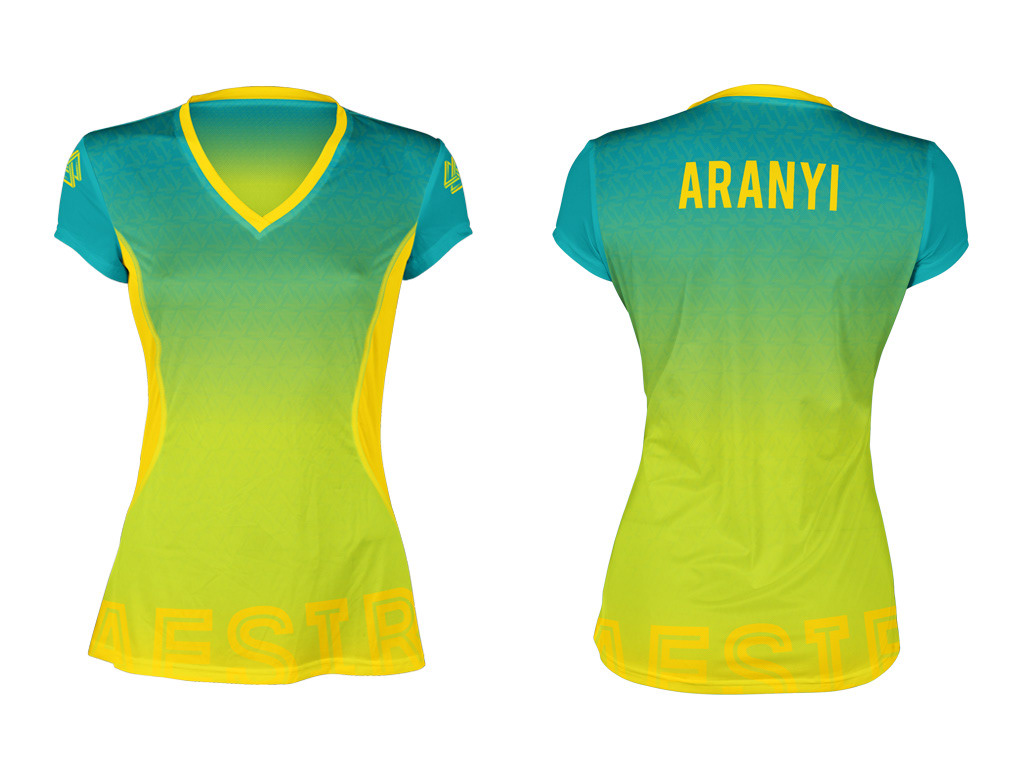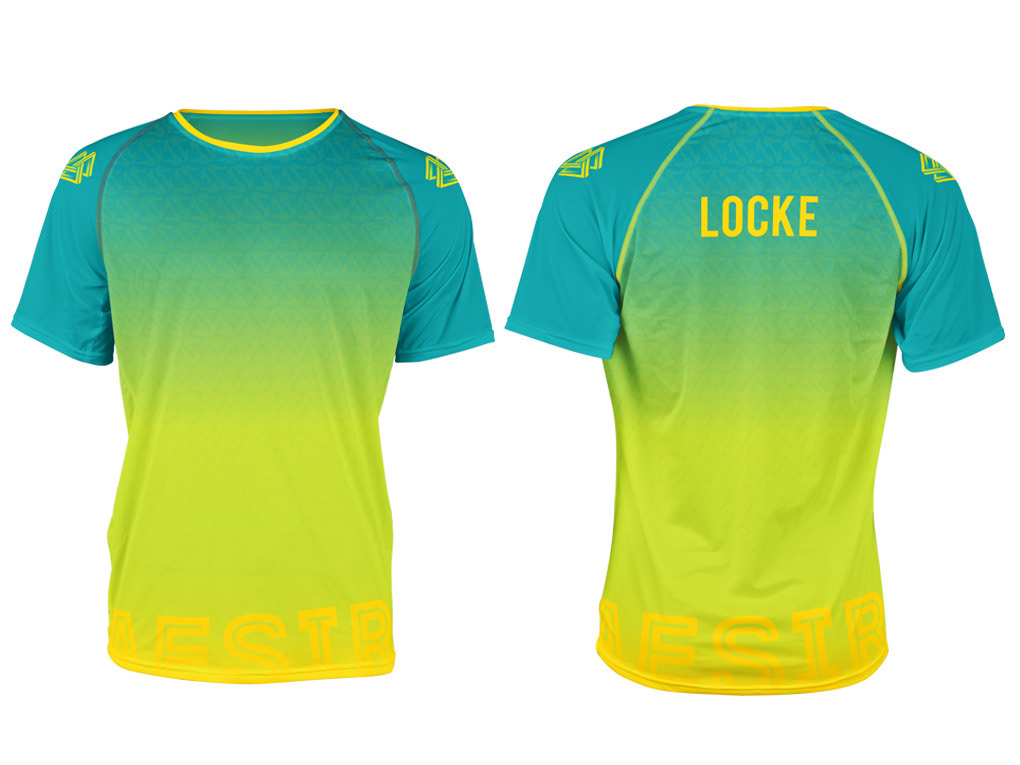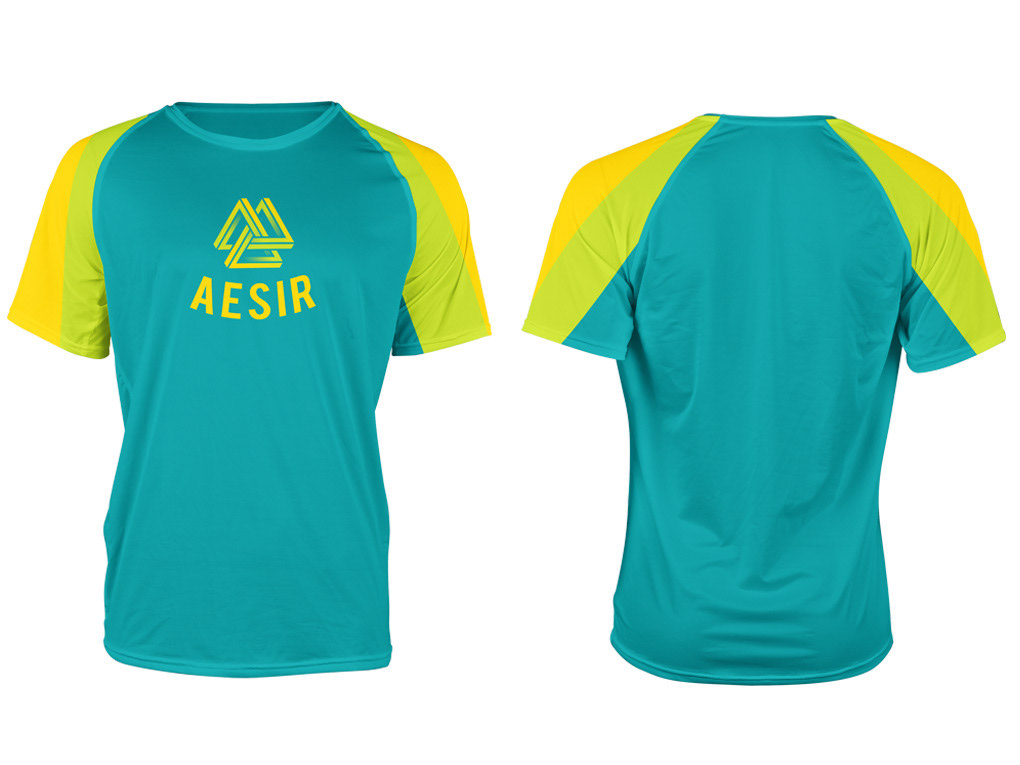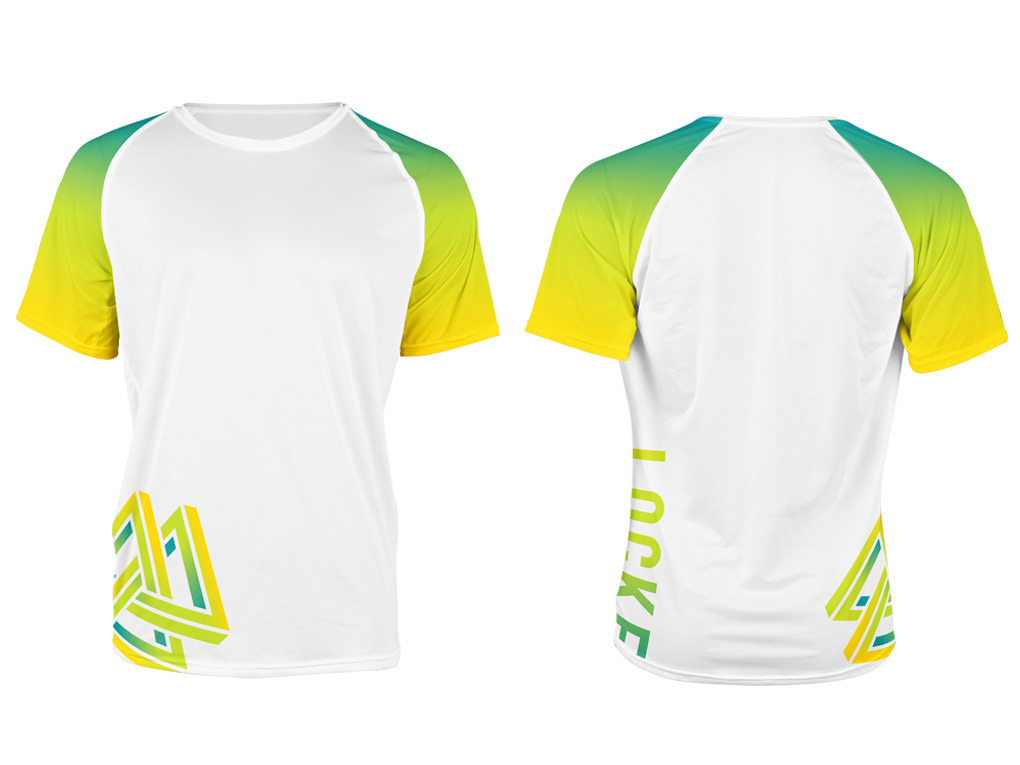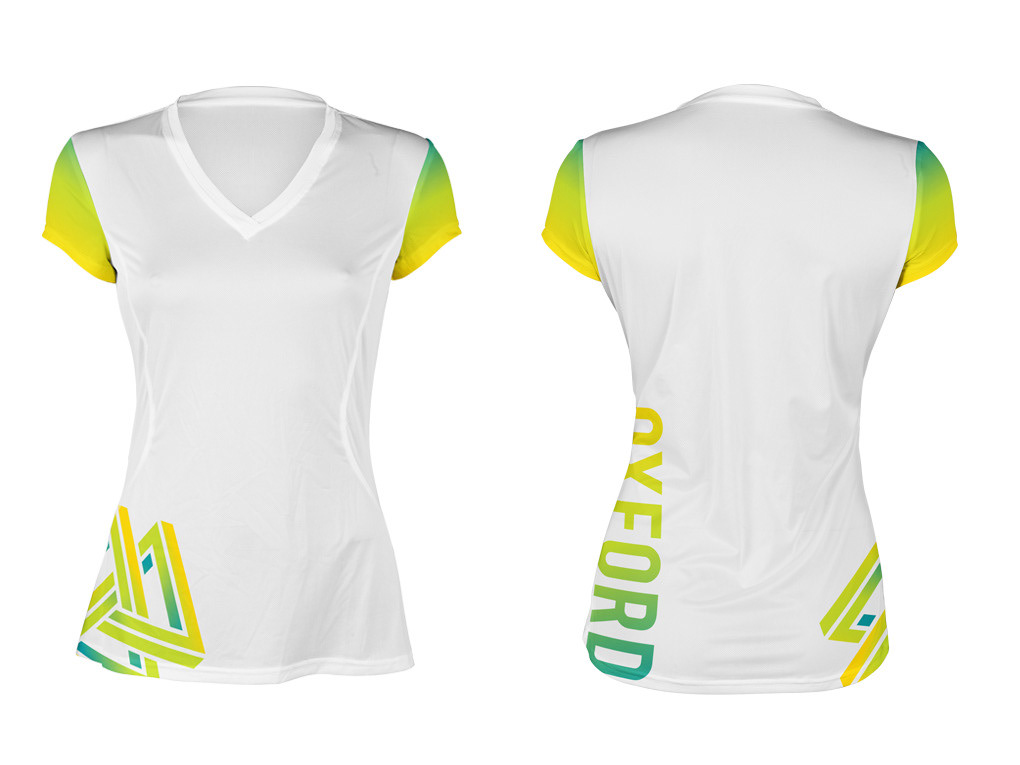 Pictured:
A selection of jerseys the team designed to wear to a variety of different eSports competitions.
These particular jerseys focus on the branding of Team Aesir.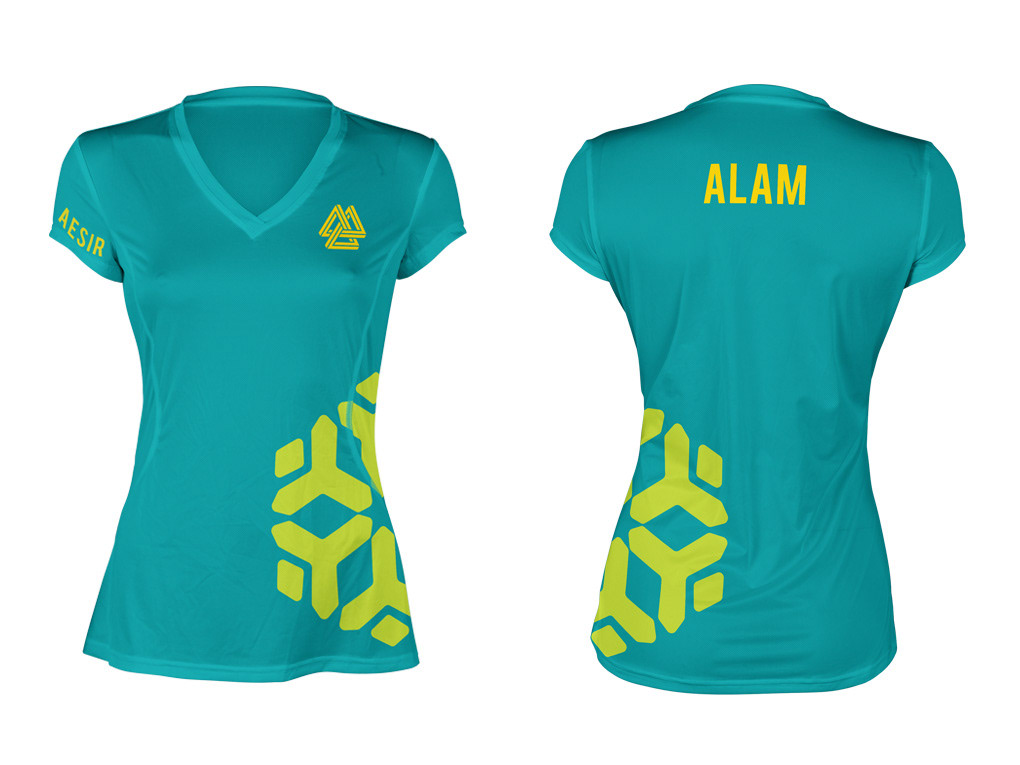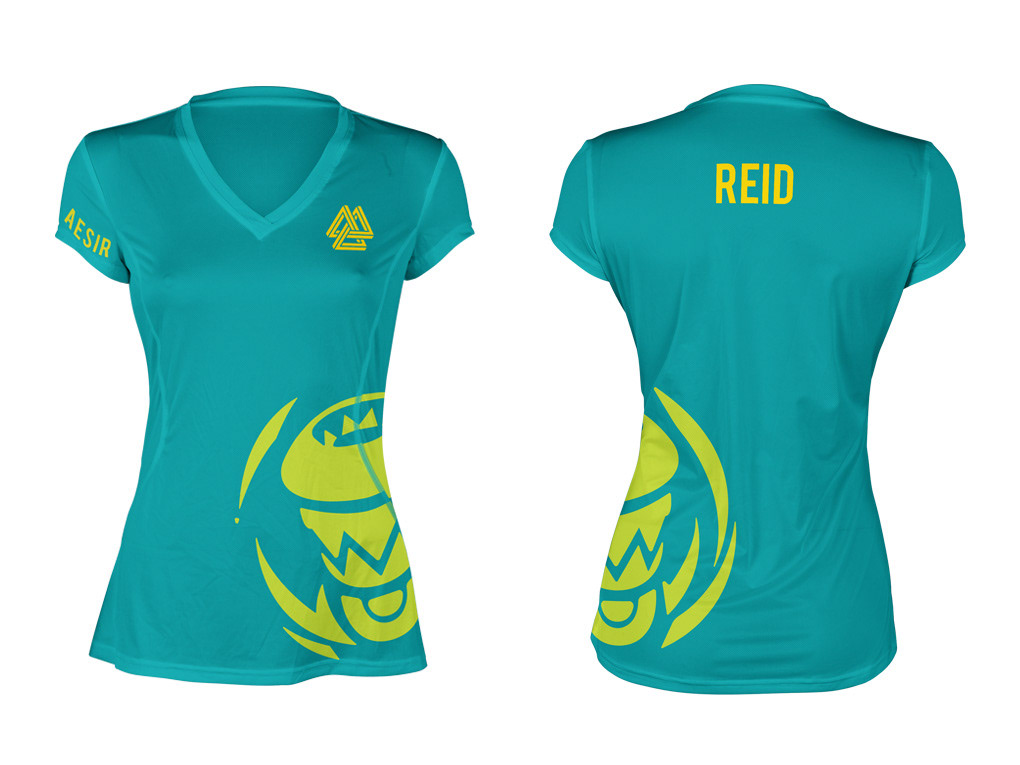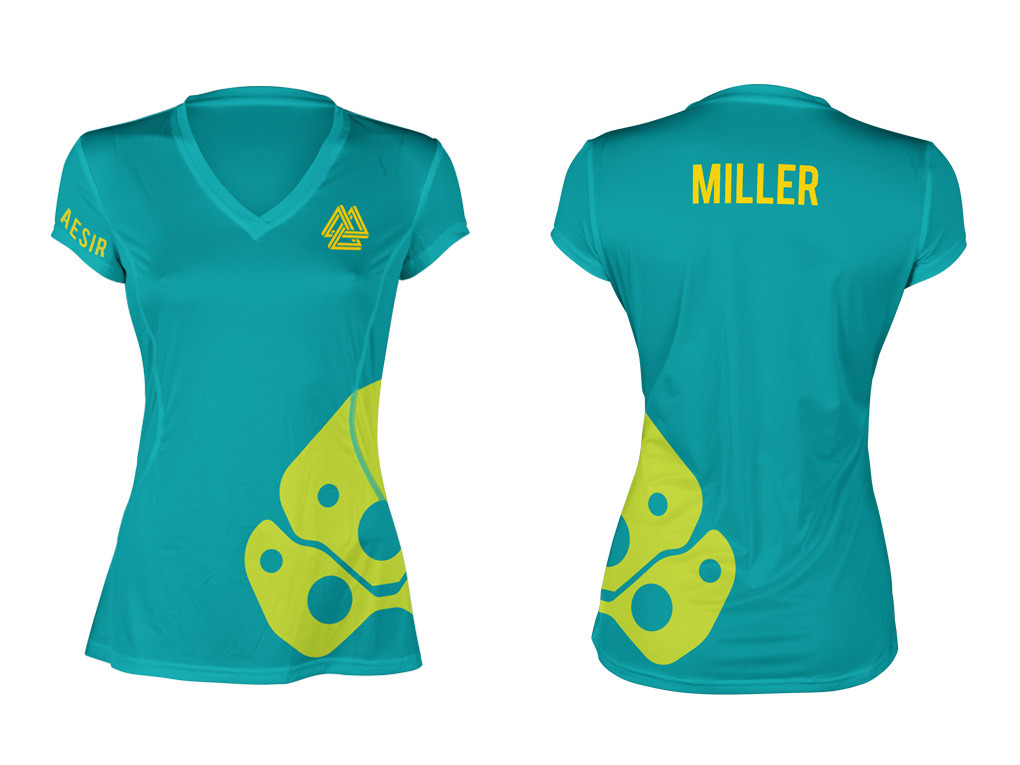 Pictured:
A selection of jerseys the team designed to remain on-brand while taking into account each member's main hero they play in Overwatch. The symbols used on these jerseys represent the "Ultimate" ability unique to the hero.
Along with a personalized experience for fans ("Club Midgard"), Team Aesir also offers a variety of branded swag ranging from clothing to accessories and home decor available on the Team Store.