The team of six met a little over one year ago when they were matched together in a Competitive game in Overwatch. The group found that their play styles, communication, and camaraderie were ingredients for a perfect storm and a beautiful friendship. Since then they have been playing together almost every night, honing their skills and quickly rising in the ranks of other players.

Each player streams on Twitch individually but more often than not with each other, so their fanbases are already familiar with the team. More often than not, the fans urge all of them to compete professionally. As the first Overwatch World Cup comes around, the team jokes about competing in next year's Cup for a chance to win some prize money but, more importantly, the recognition.

What started as a joke soon turned into more serious discussions about what to do next, and how to legitimize themselves. Through the use of Twitch University and Uniform Visualizer, as well as a Graphic Designer, Team Aesir builds a strong, recognizable brand that is supported by an online presence and unique but cohesive wearable collateral.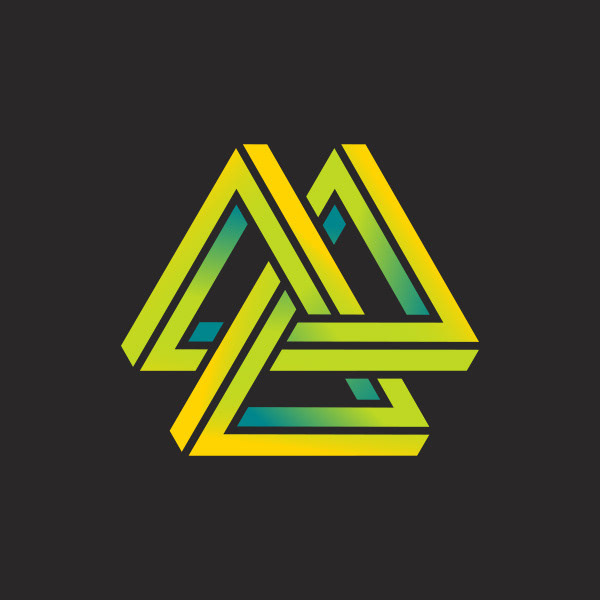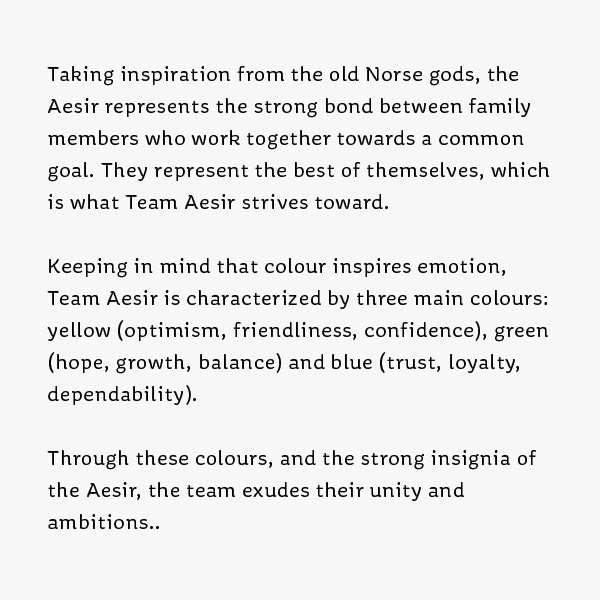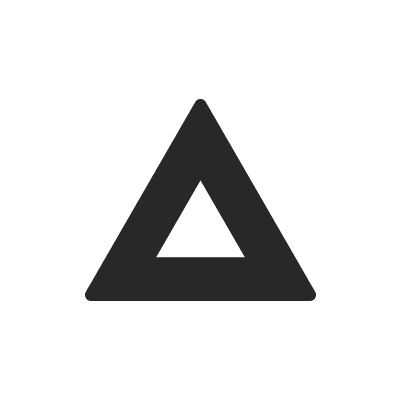 Below is a video walkthrough of Team Aesir's website, with individual screens represented underneath. The website covers many elements of the team that are essential to both the brand as well as interactions with the fanbase.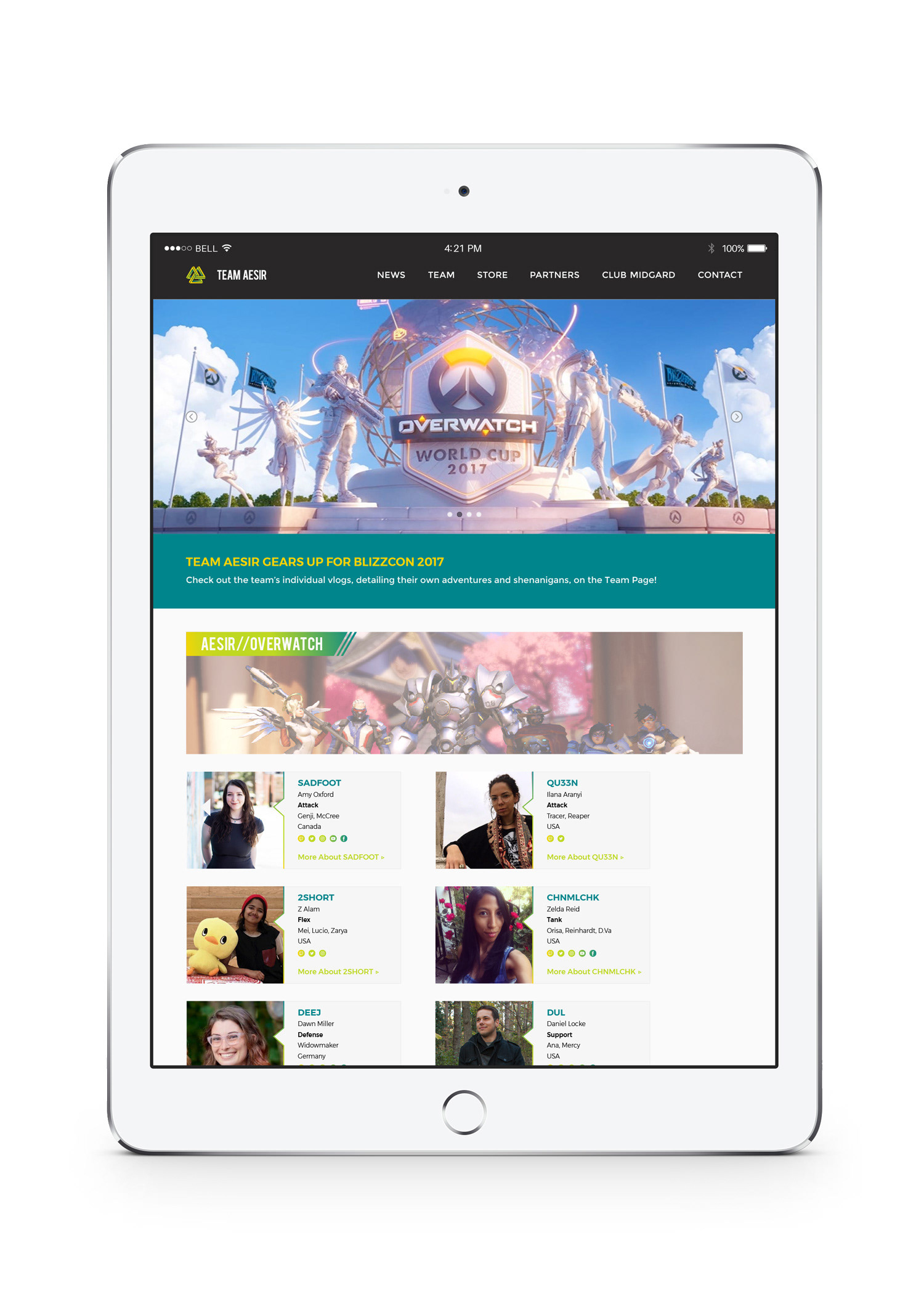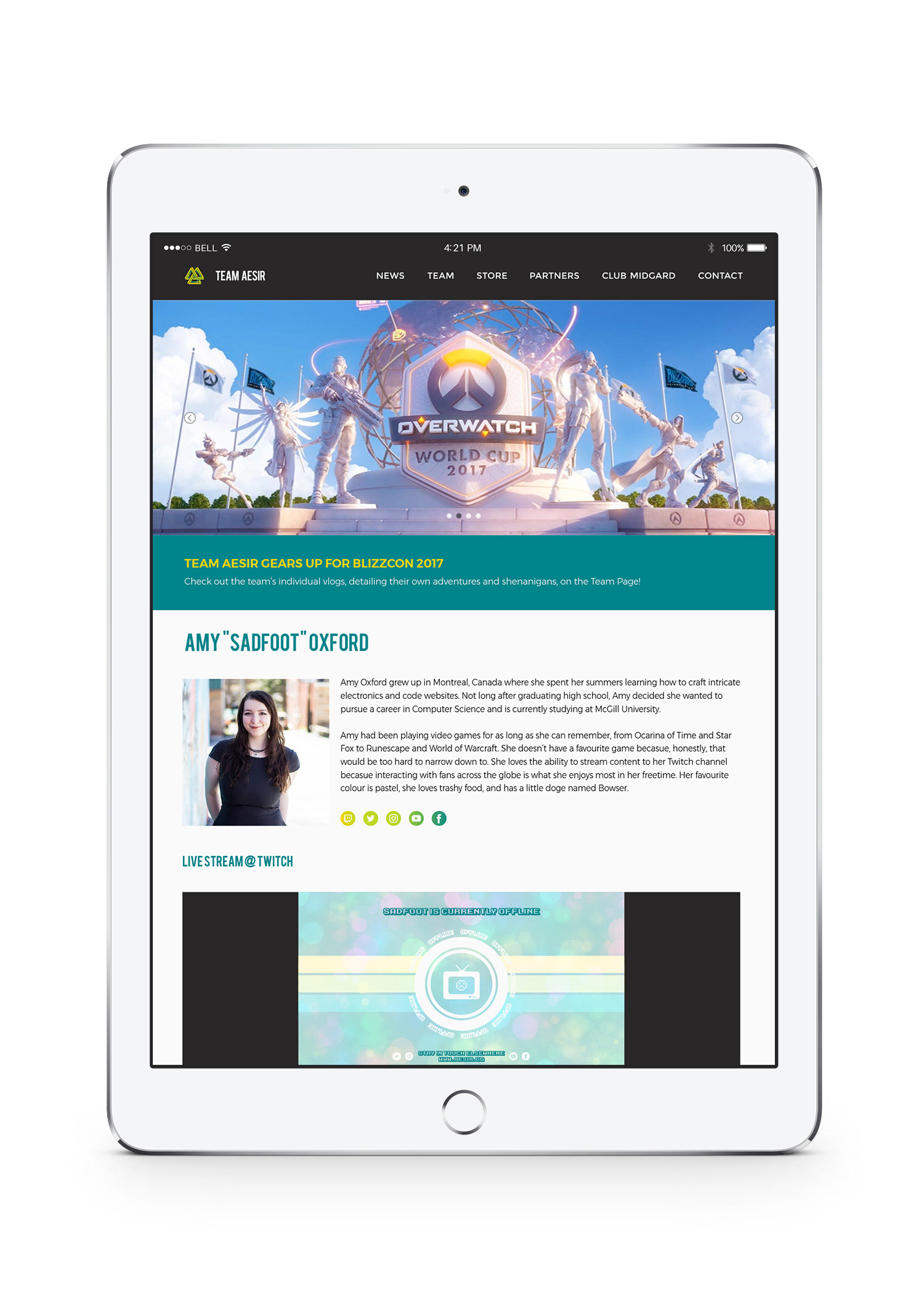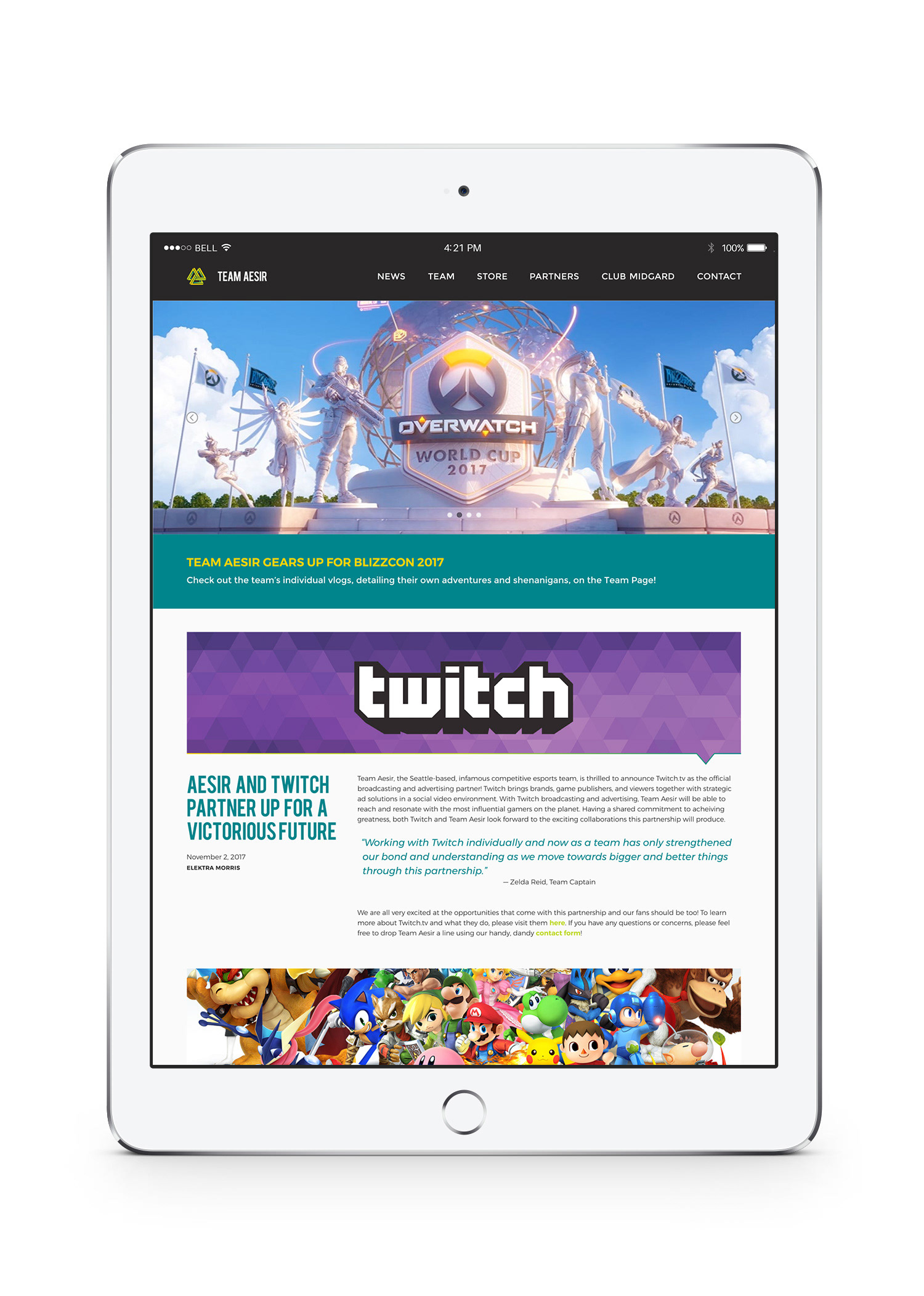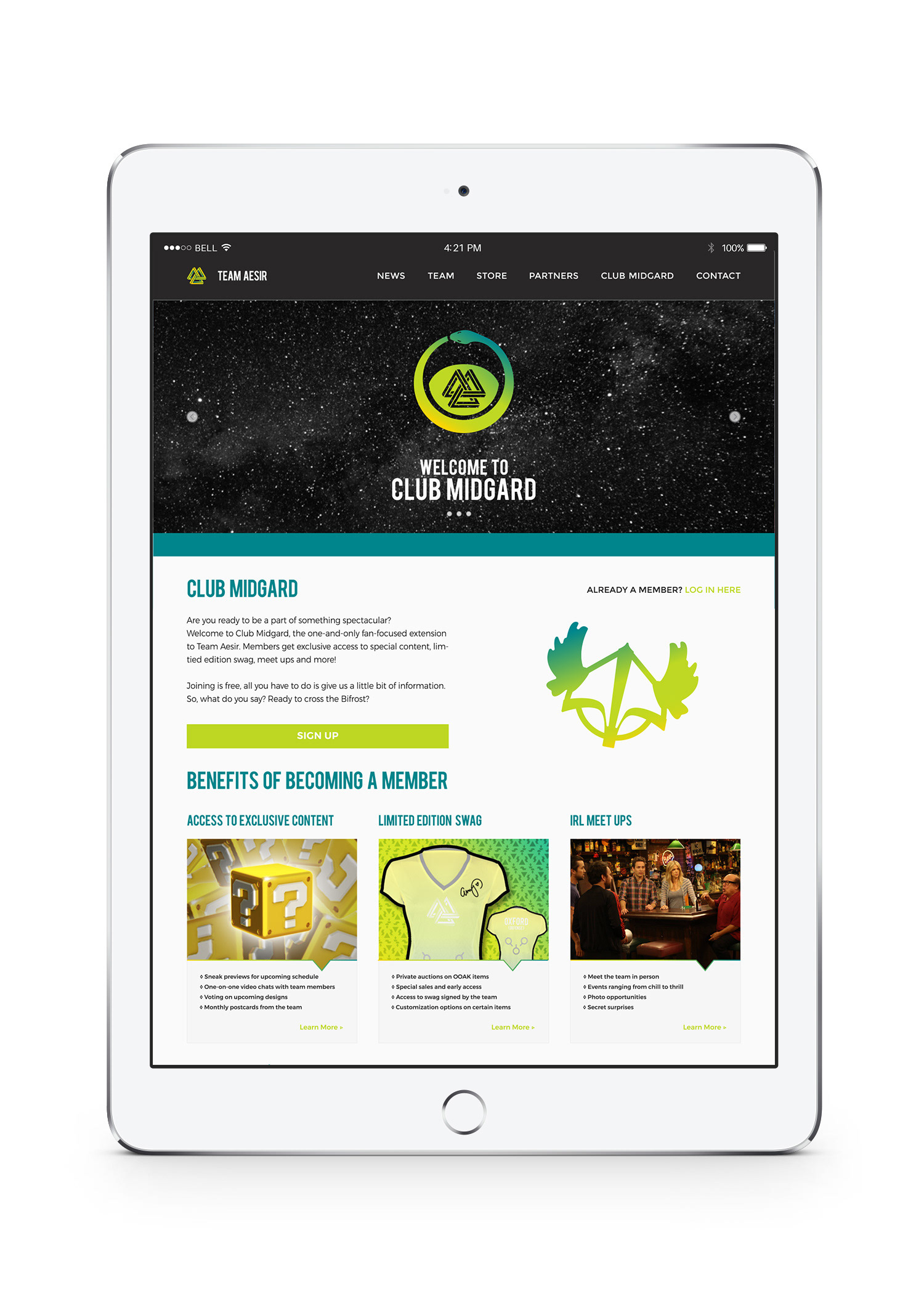 Individuality is important to the team, as well as keeping their brand prominent and cohesive. They were able to promote both their individual personalities and their unity as a team by incorporating various styles and iconography into their jerseys, seen below.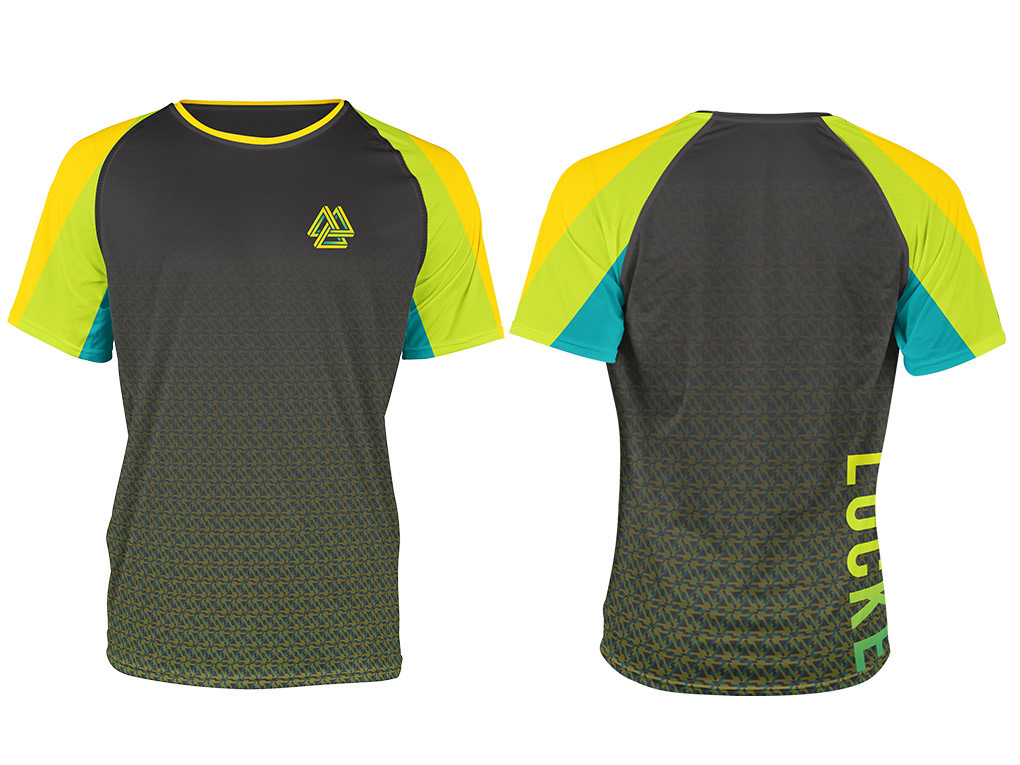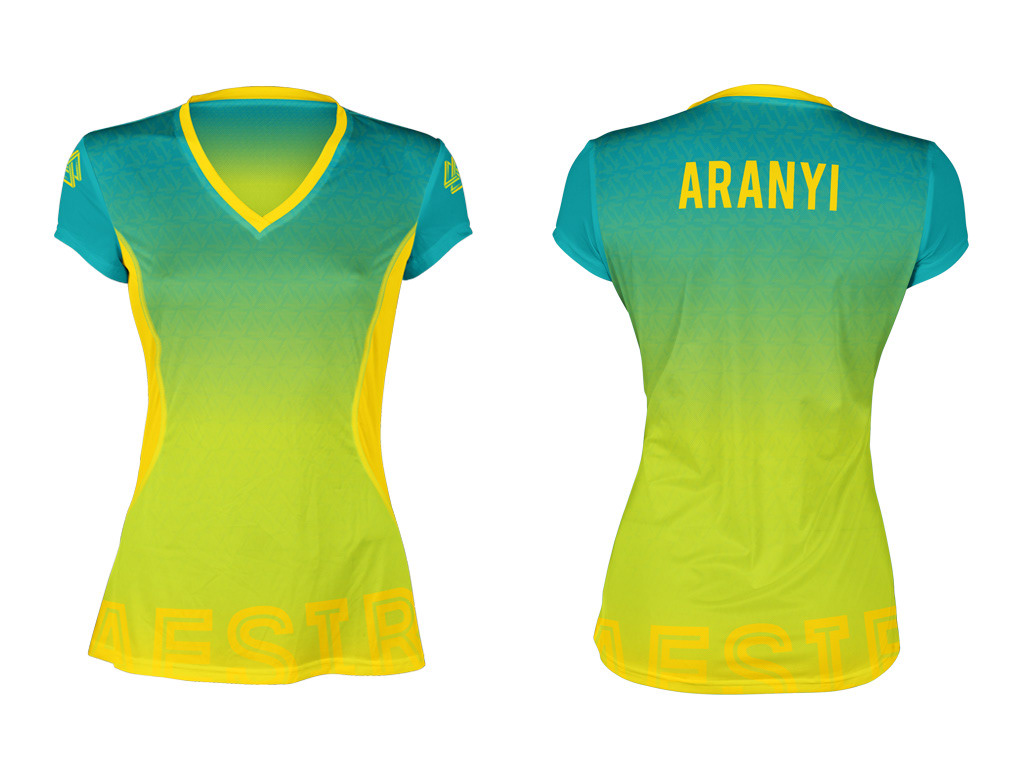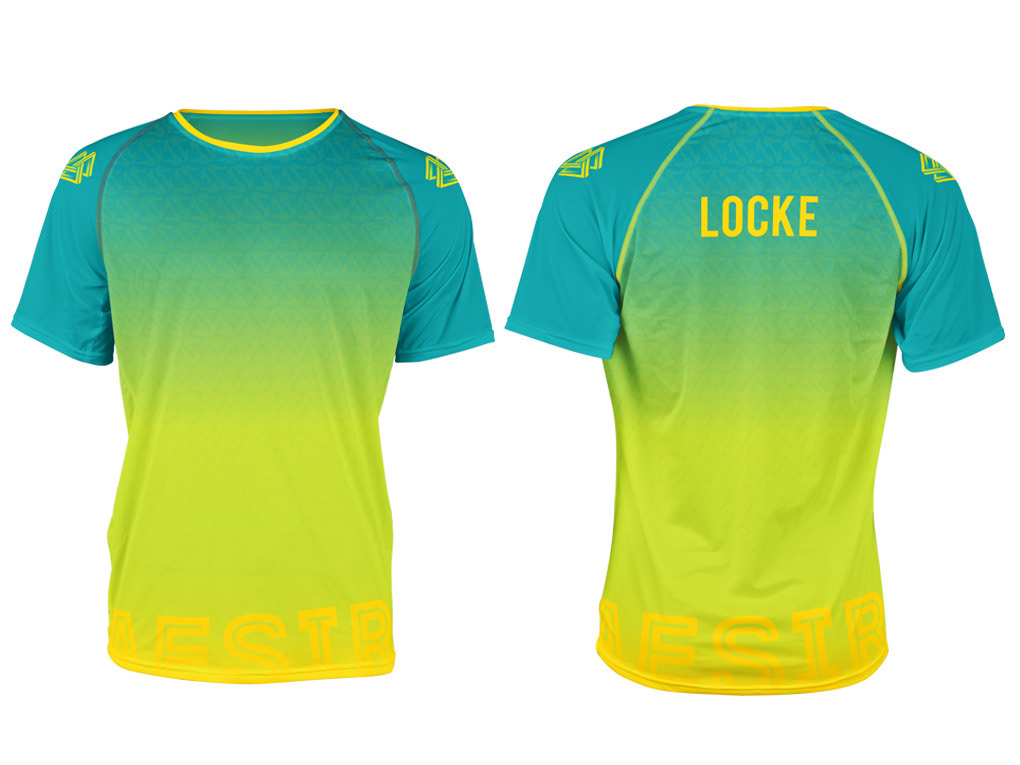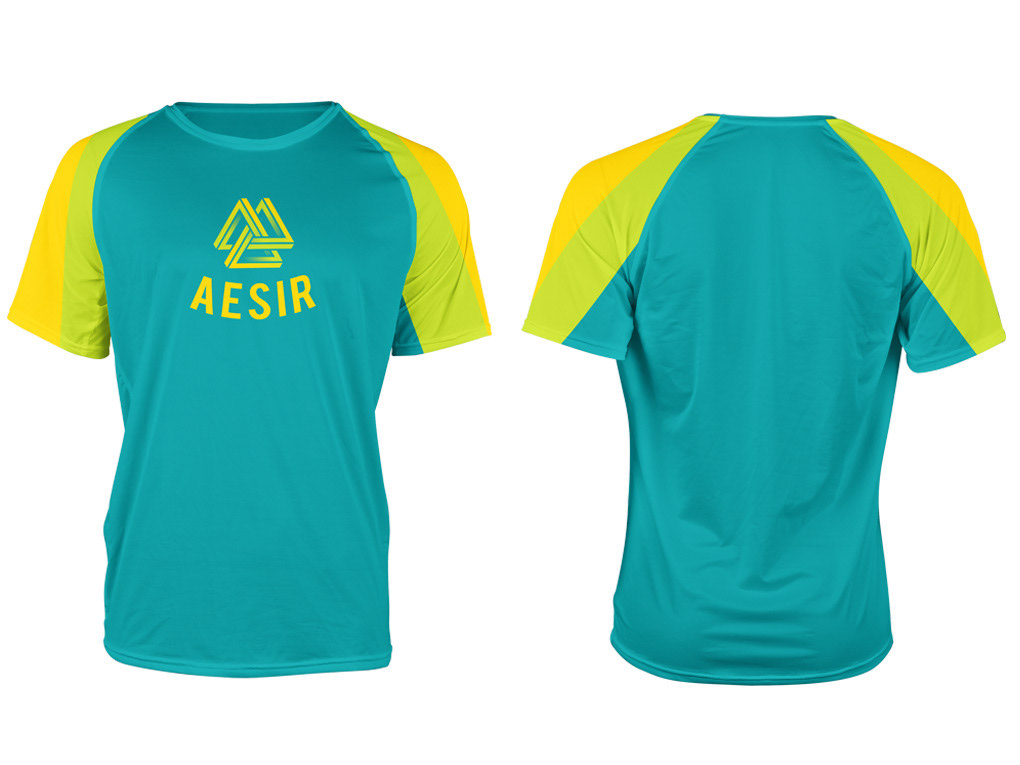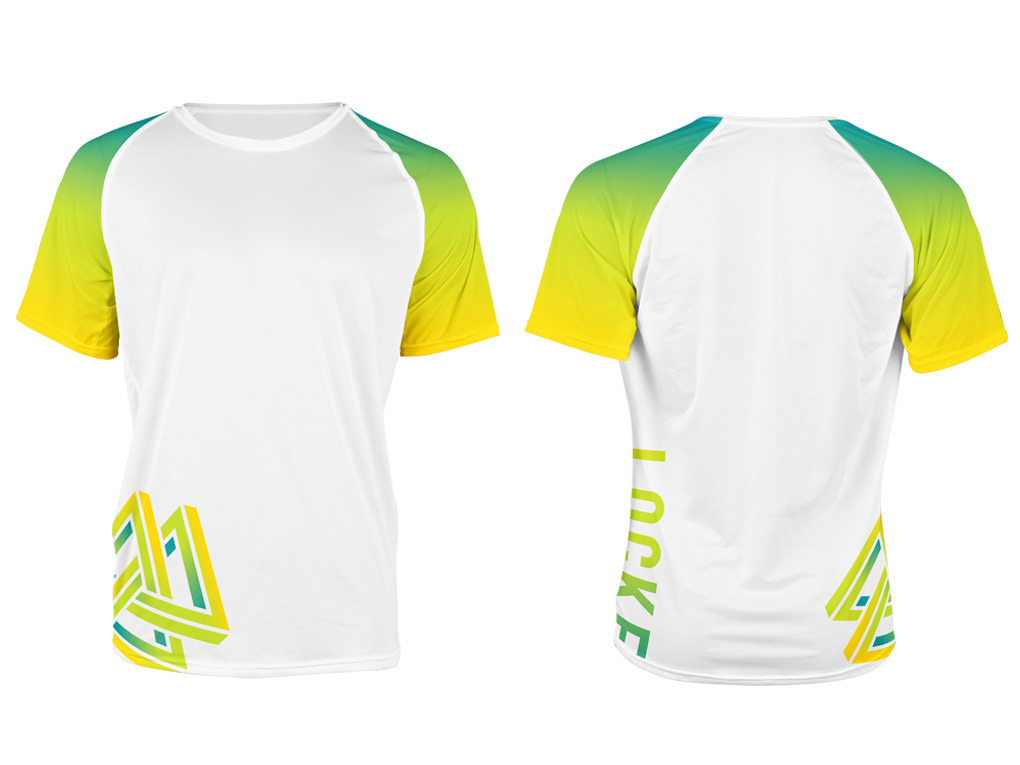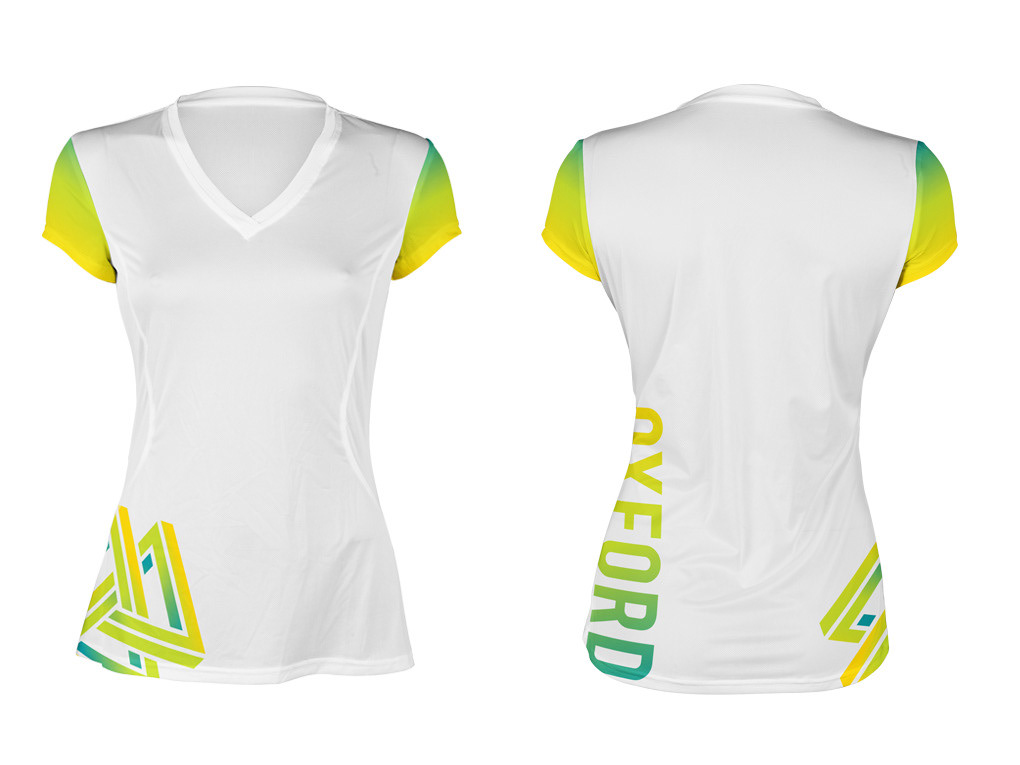 A selection of jerseys the team designed to wear to a variety of different eSports competitions.
These particular jerseys focus on the branding of Team Aesir.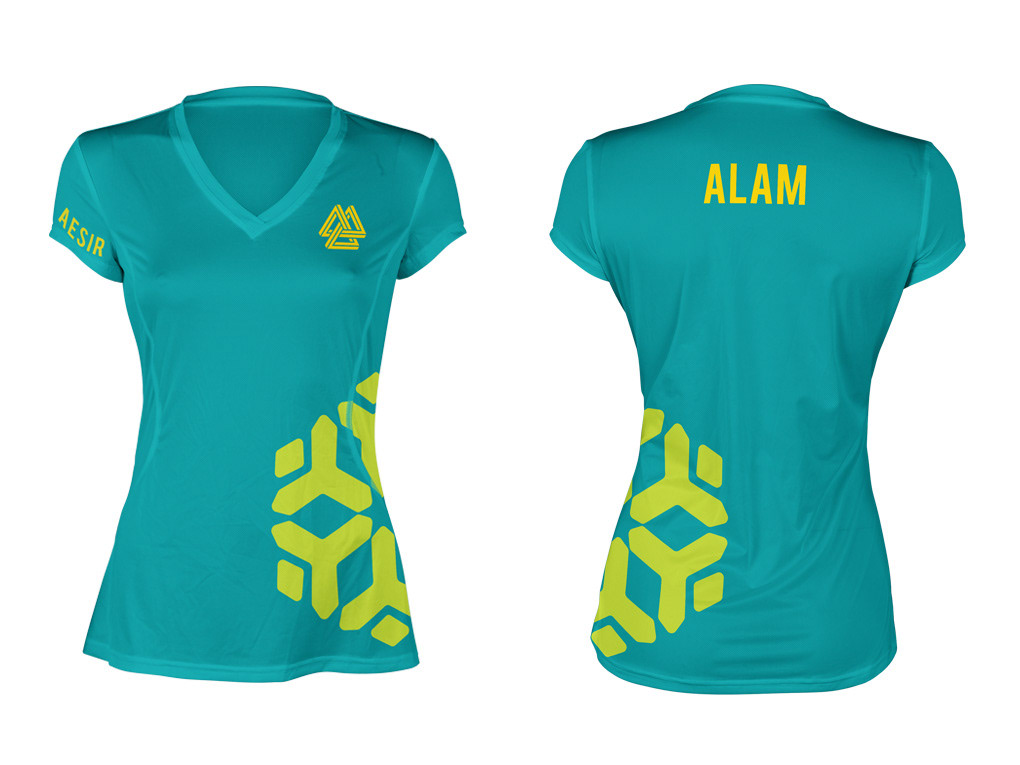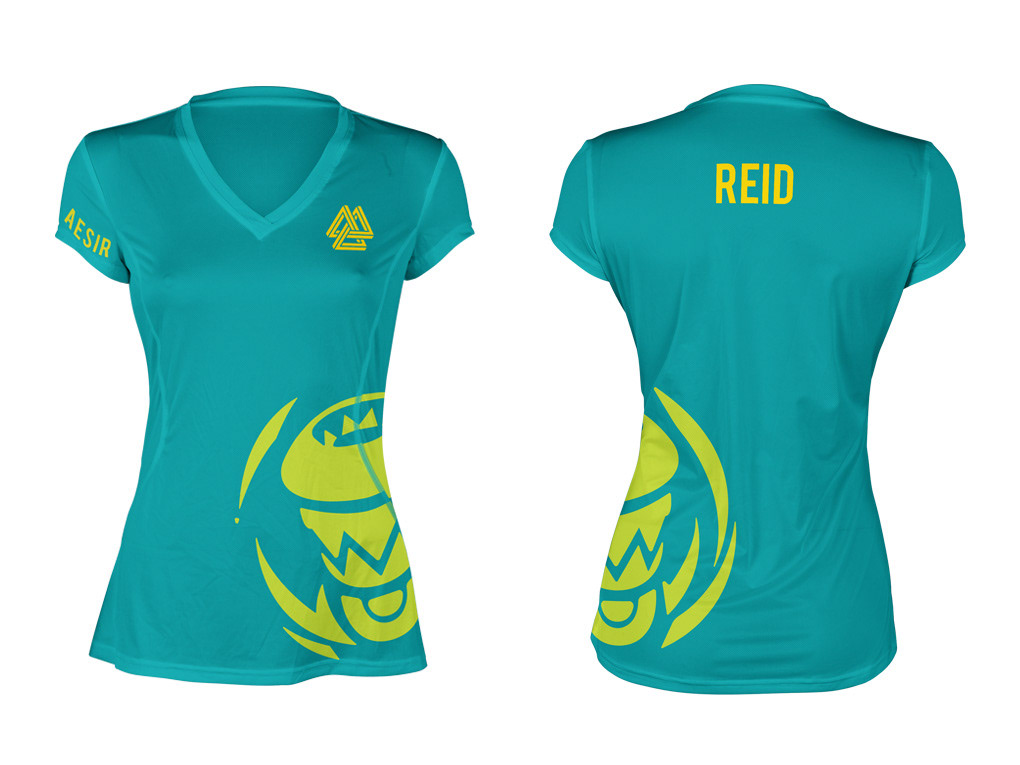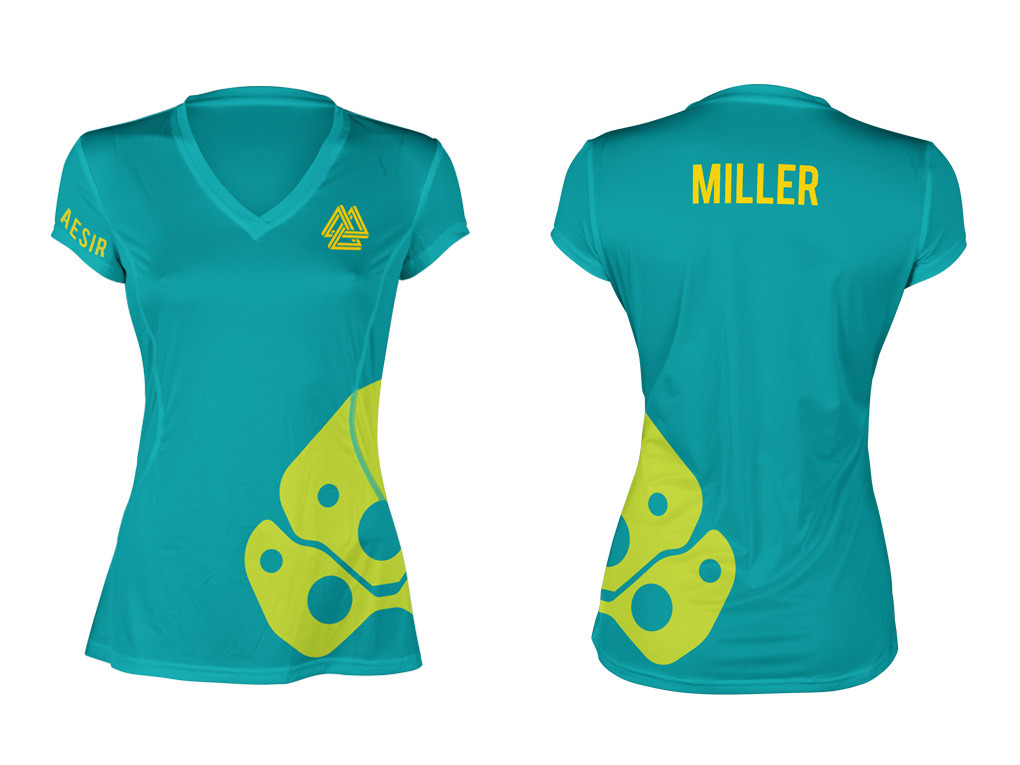 A selection of jerseys the team designed to remain on-brand while taking into account each member's main hero they play in Overwatch. The symbols used on these jerseys represent the "Ultimate" ability unique to the hero.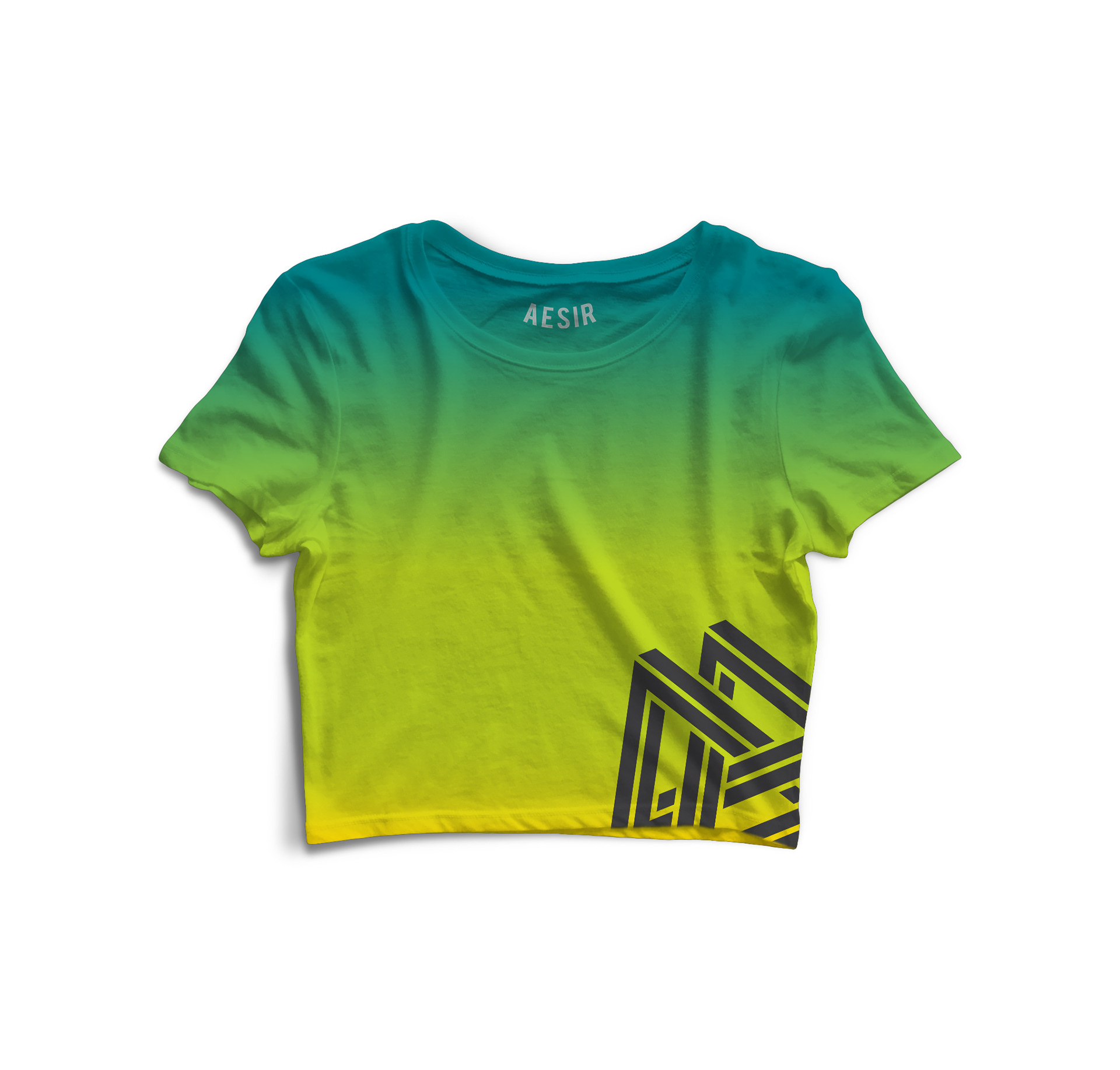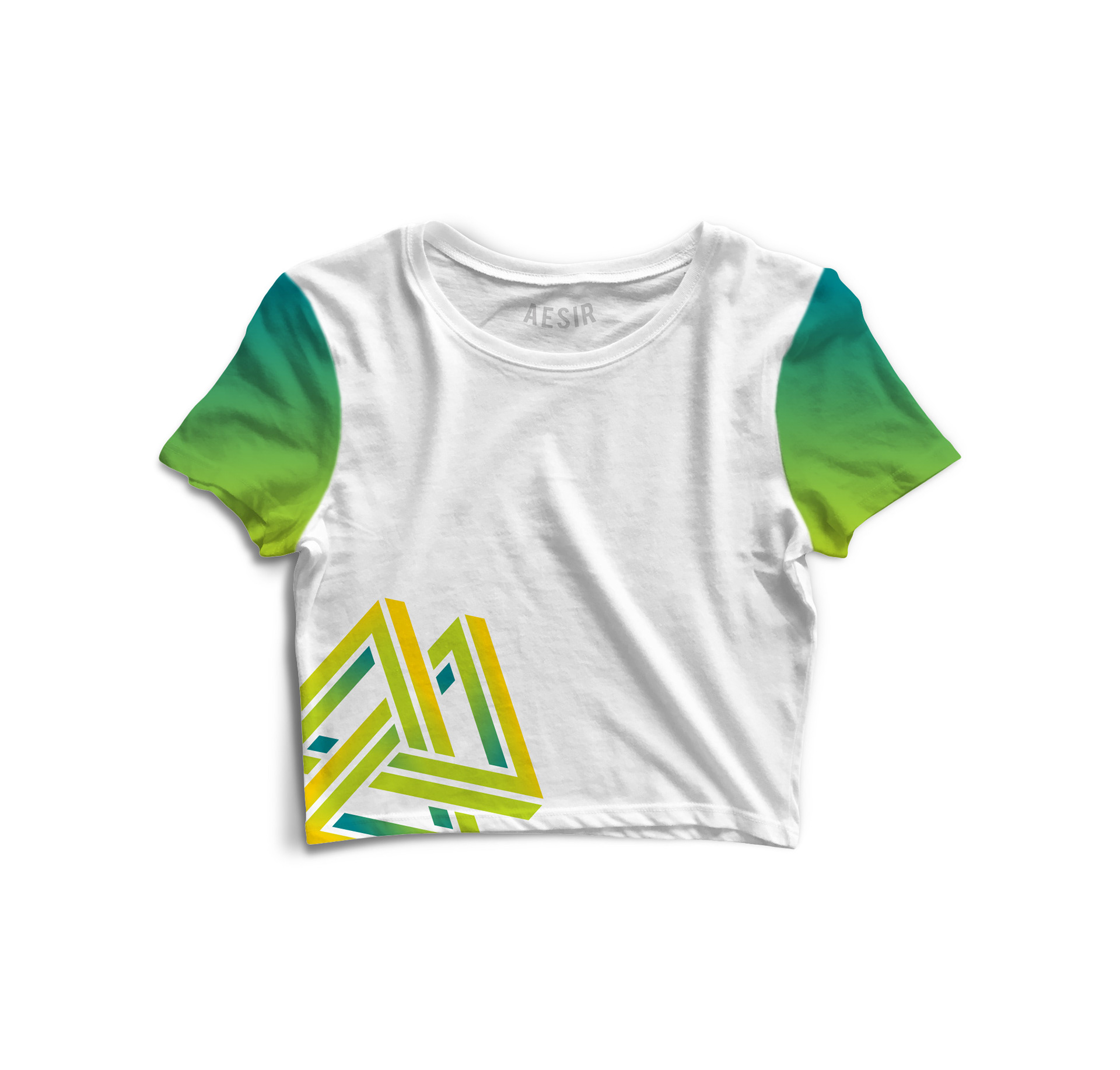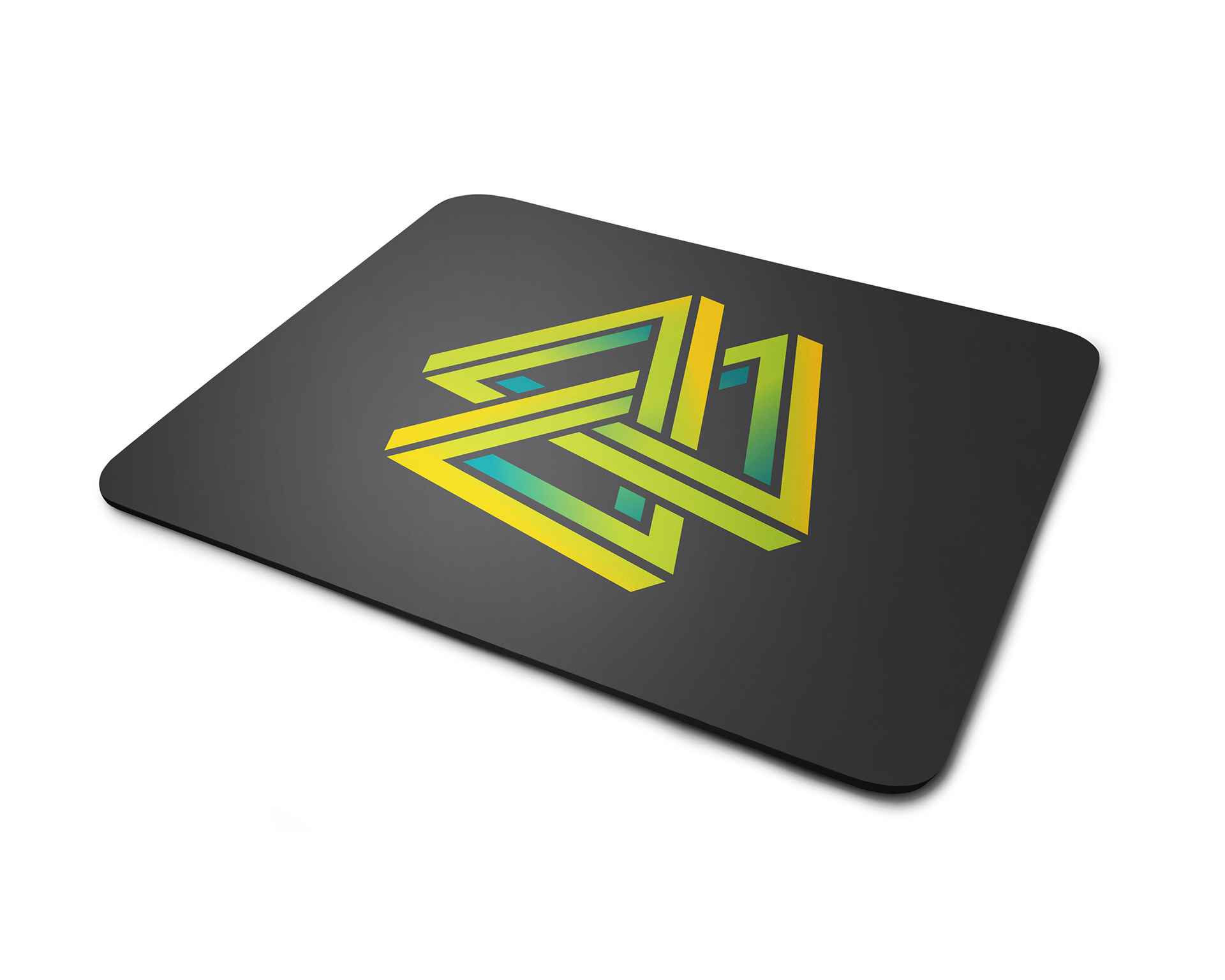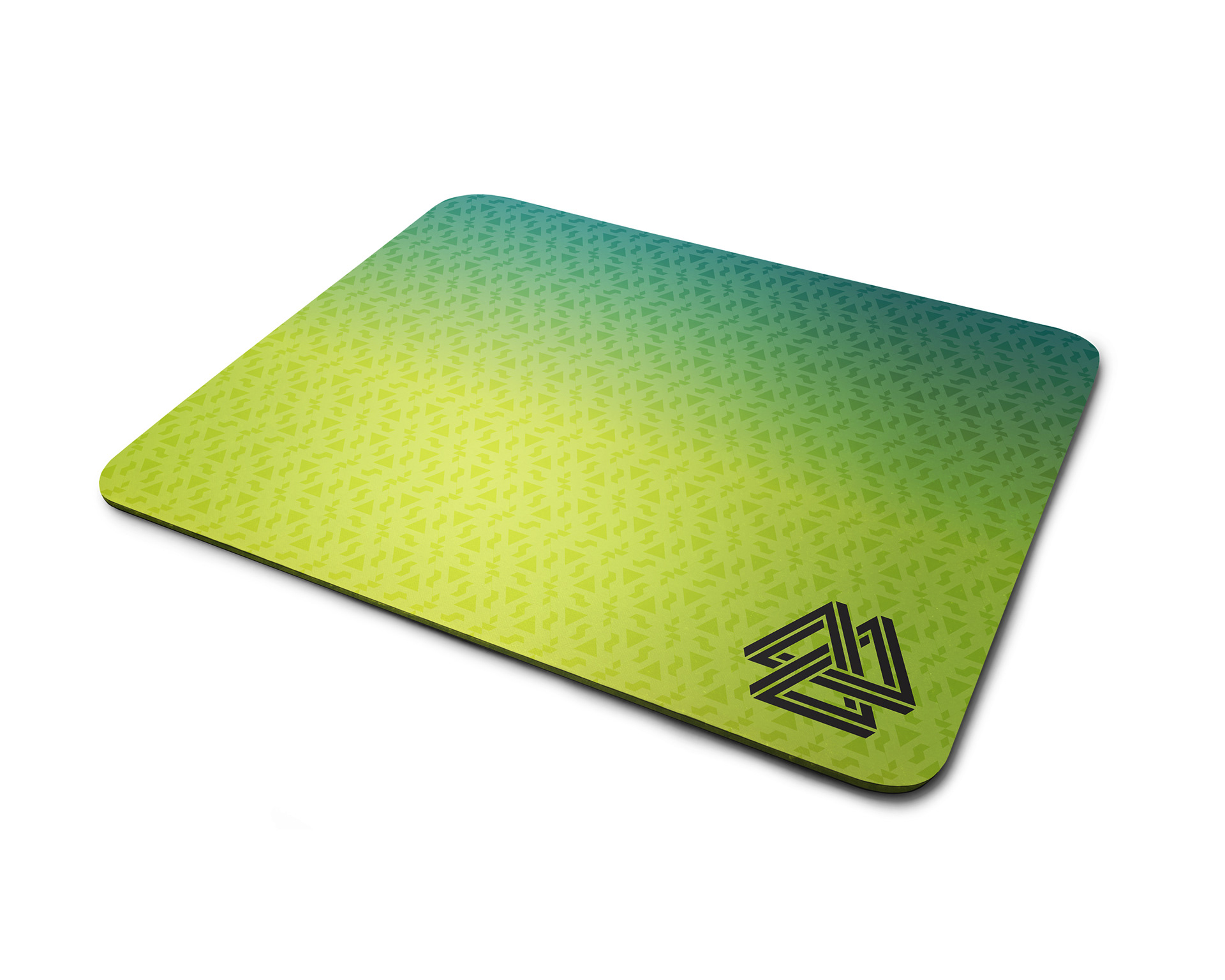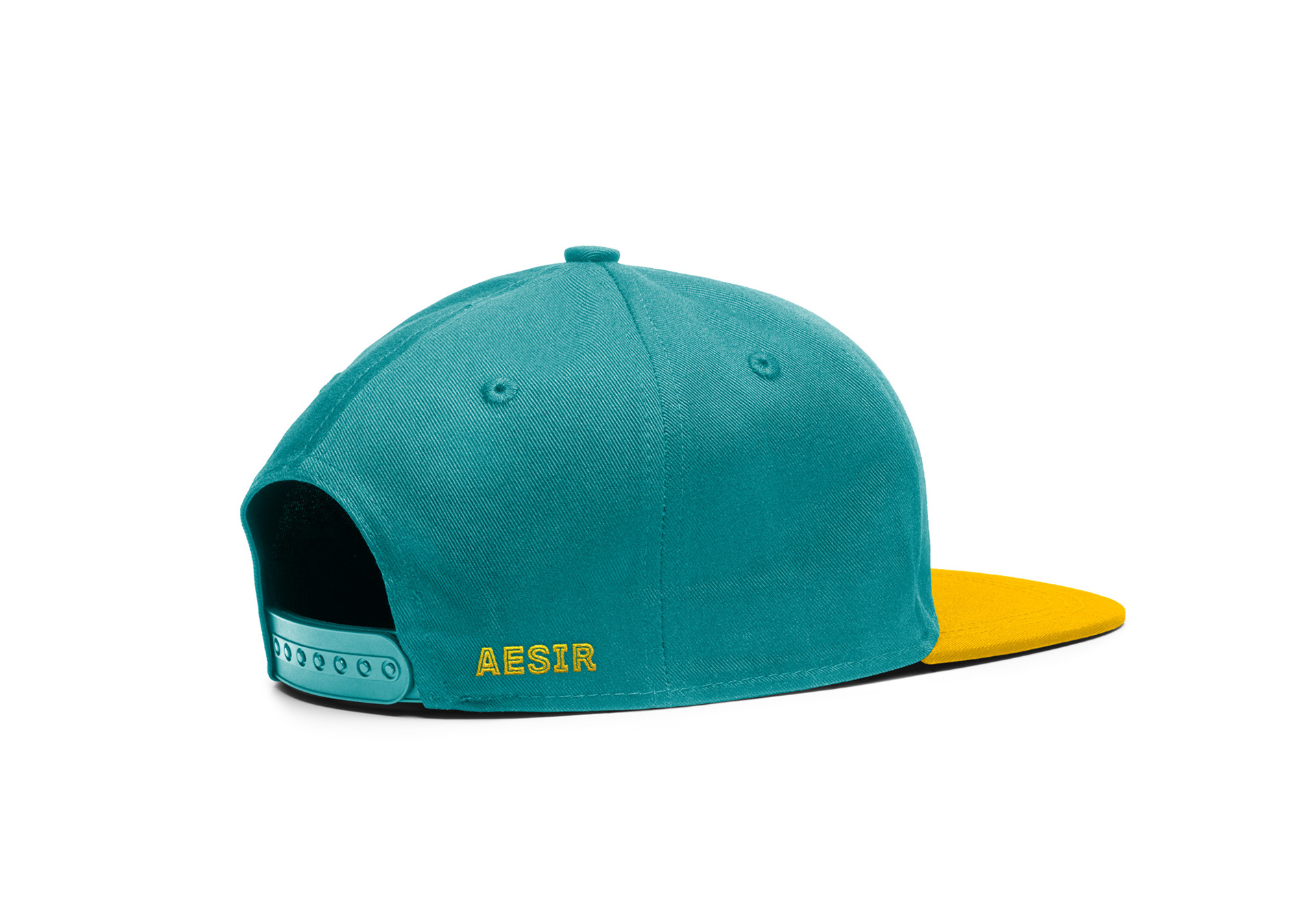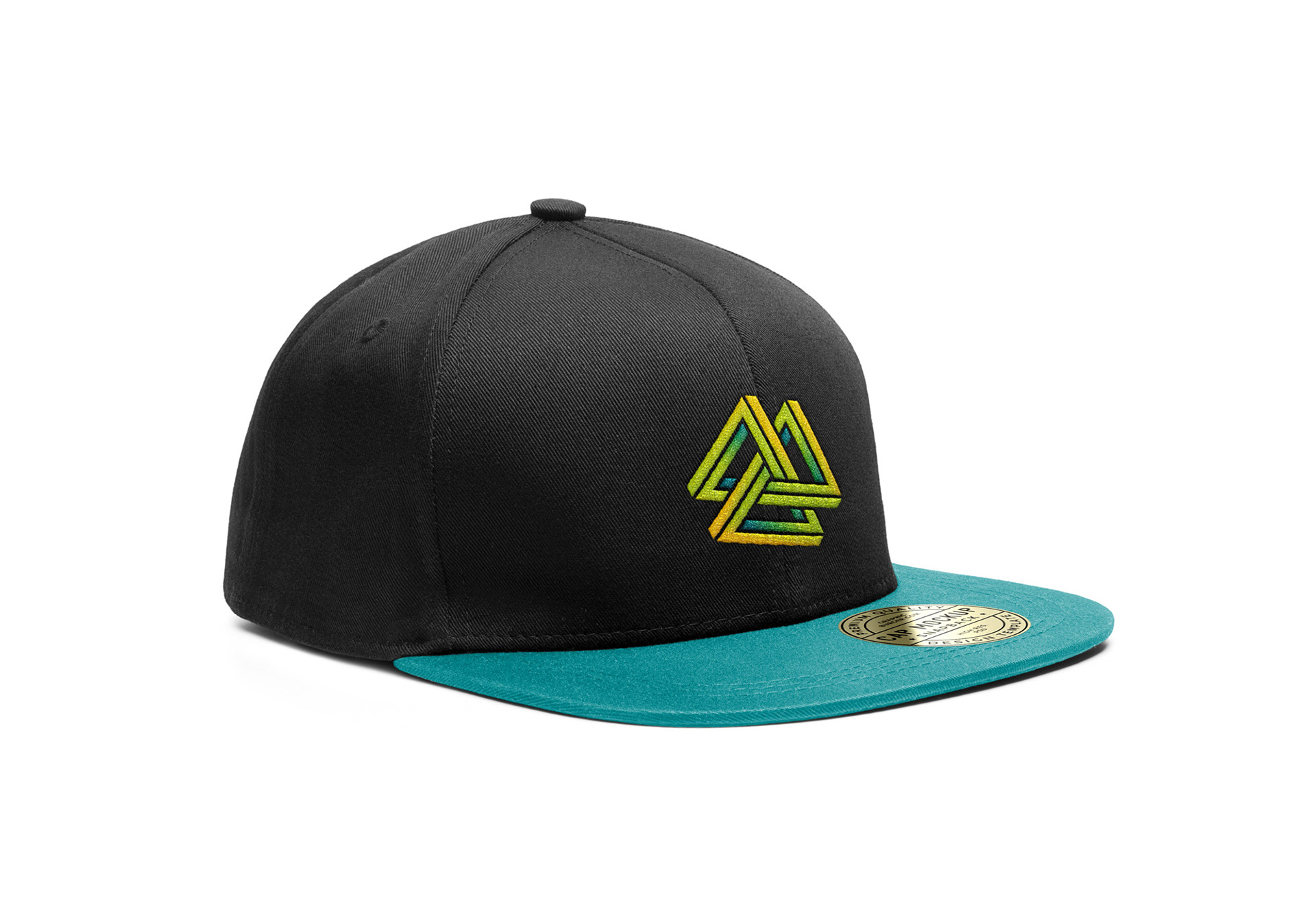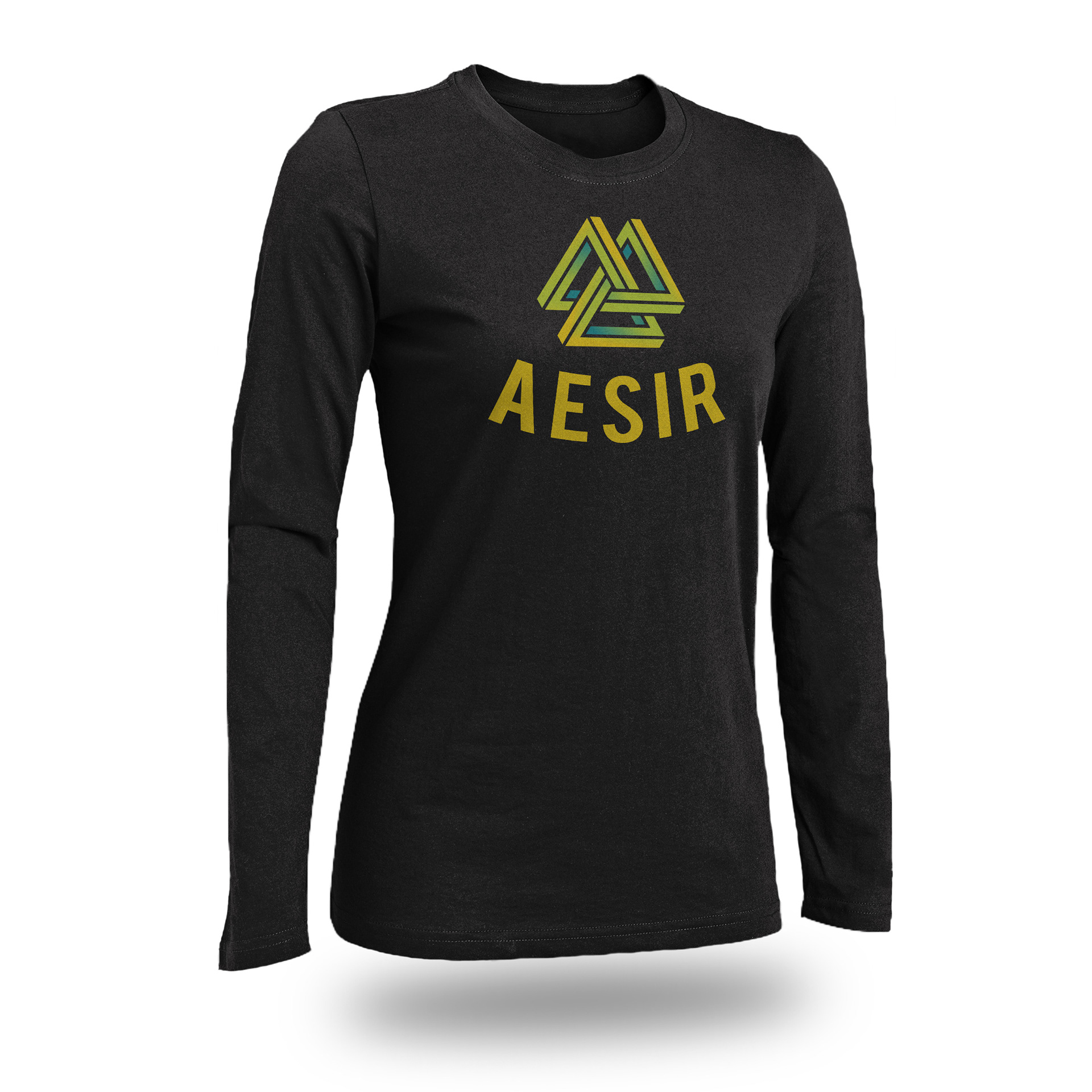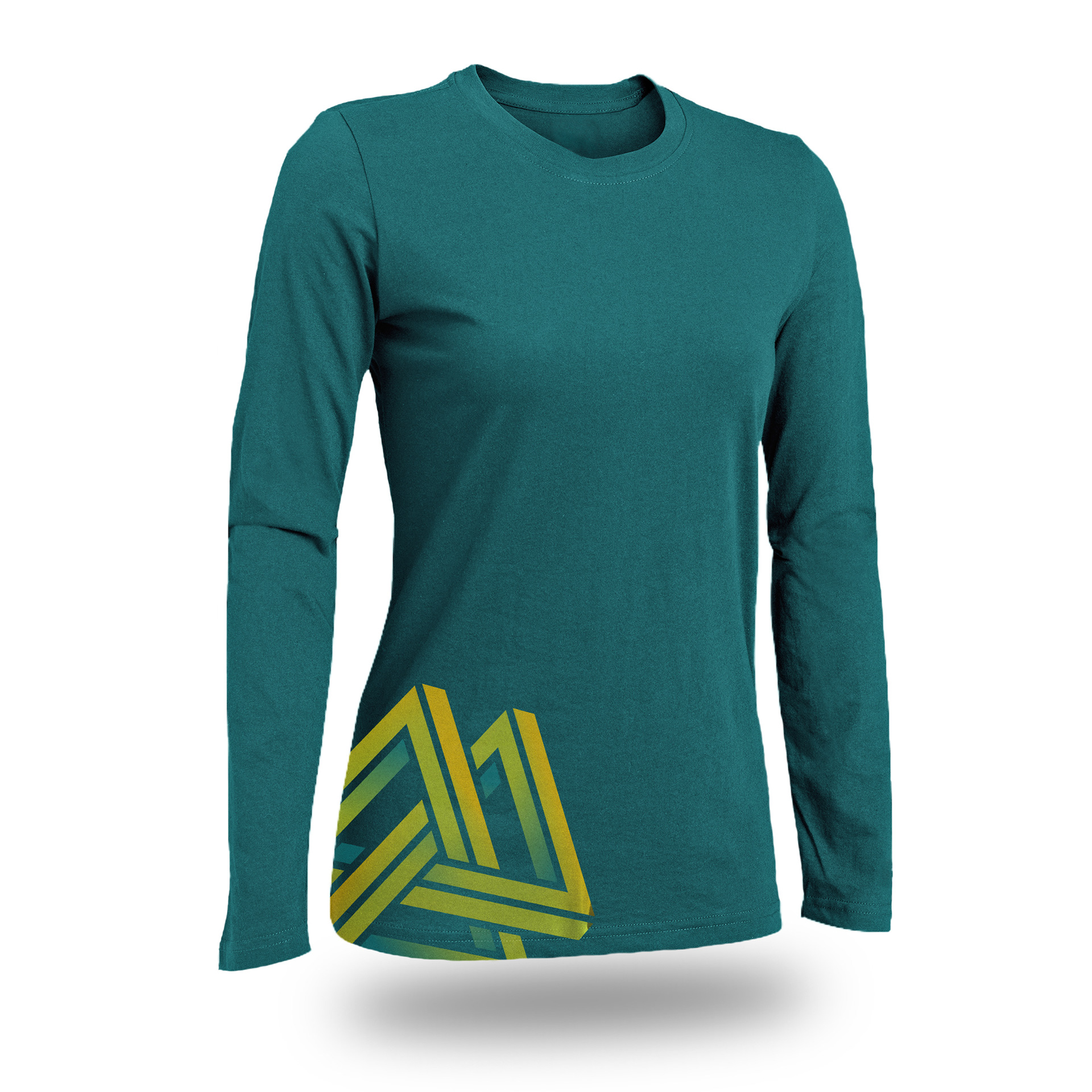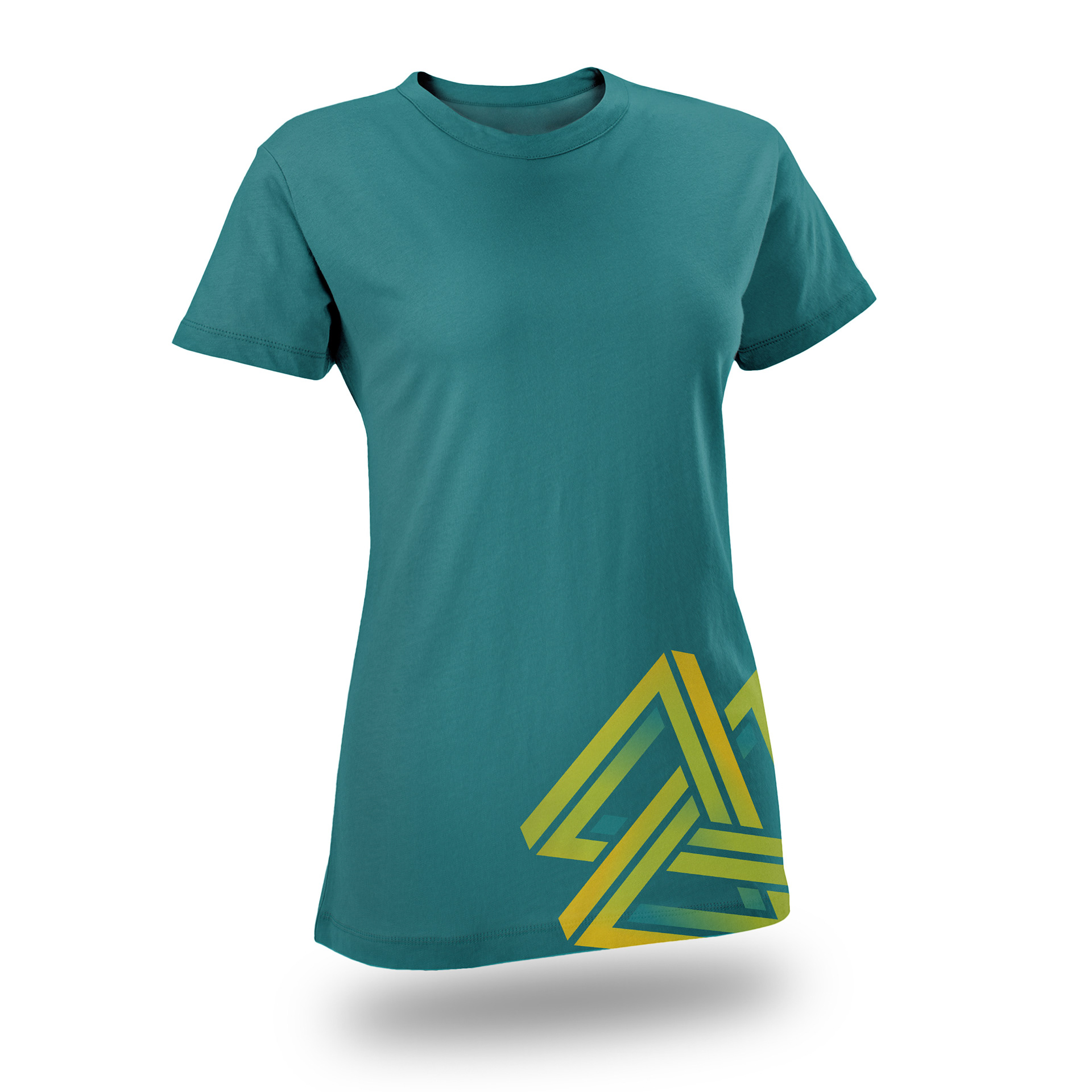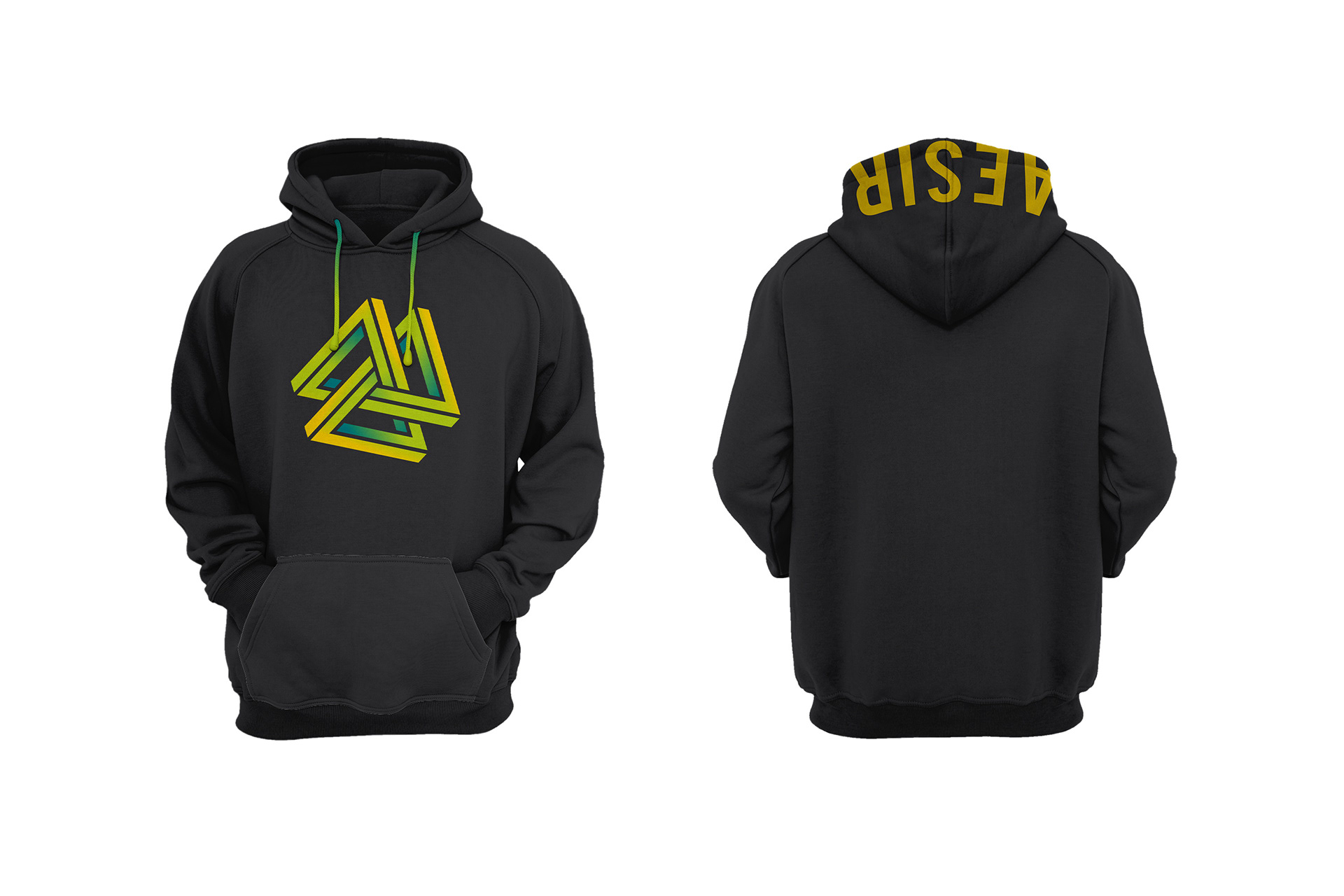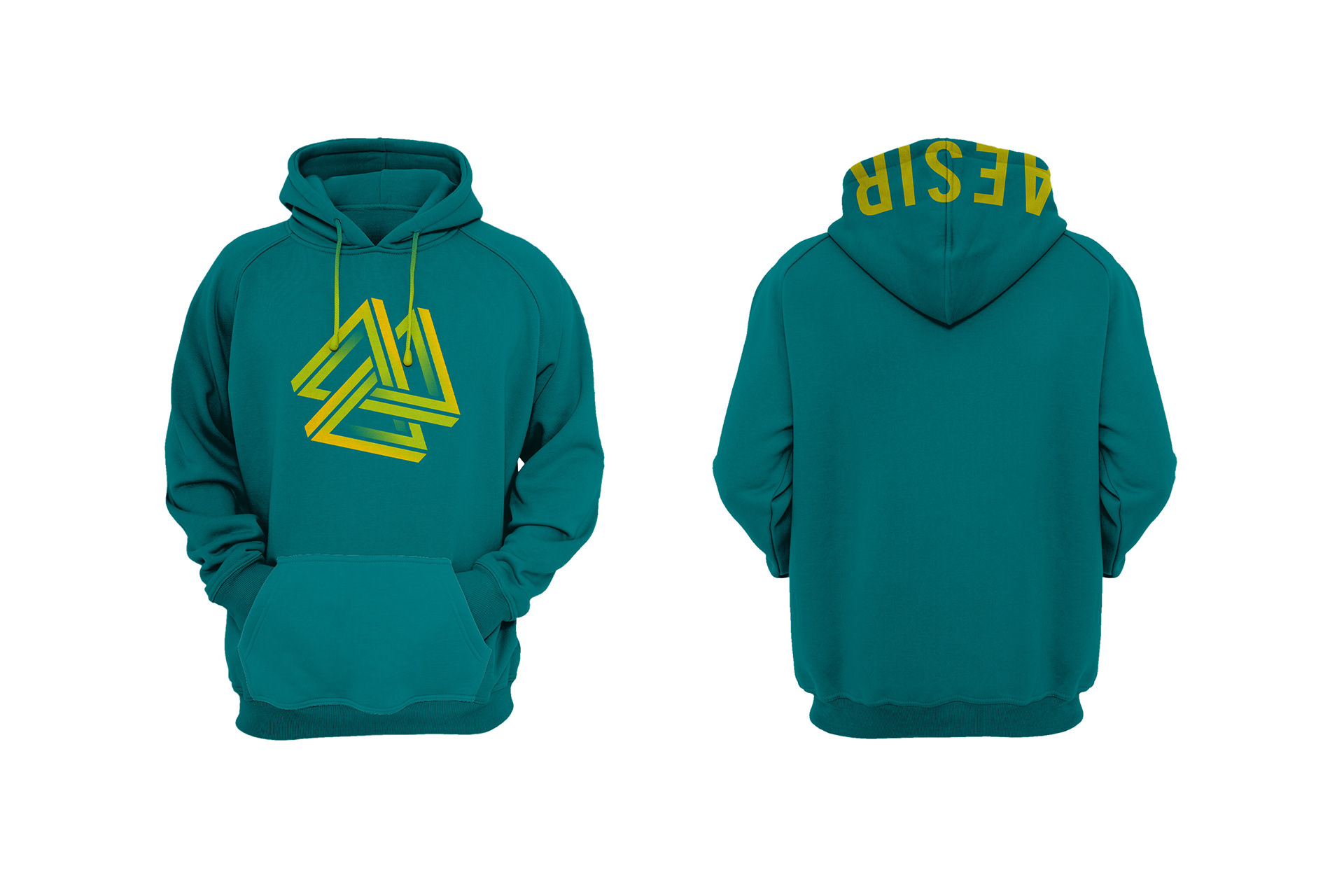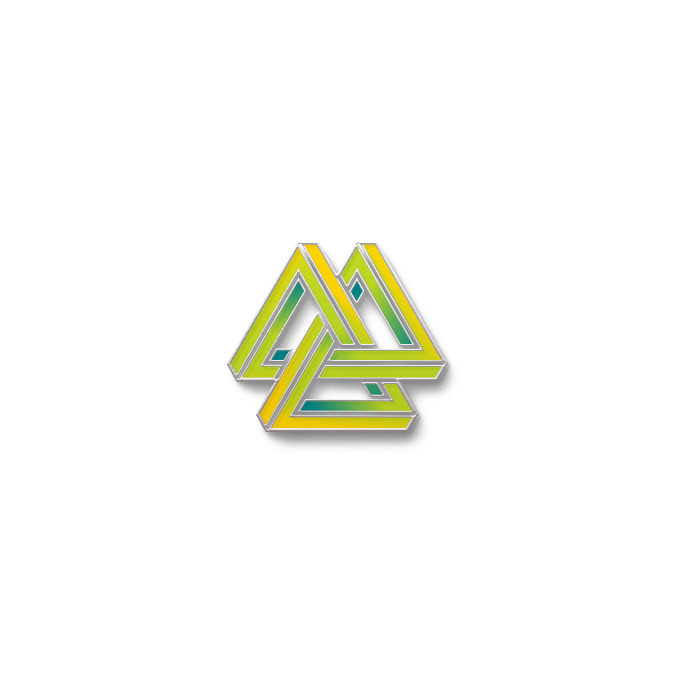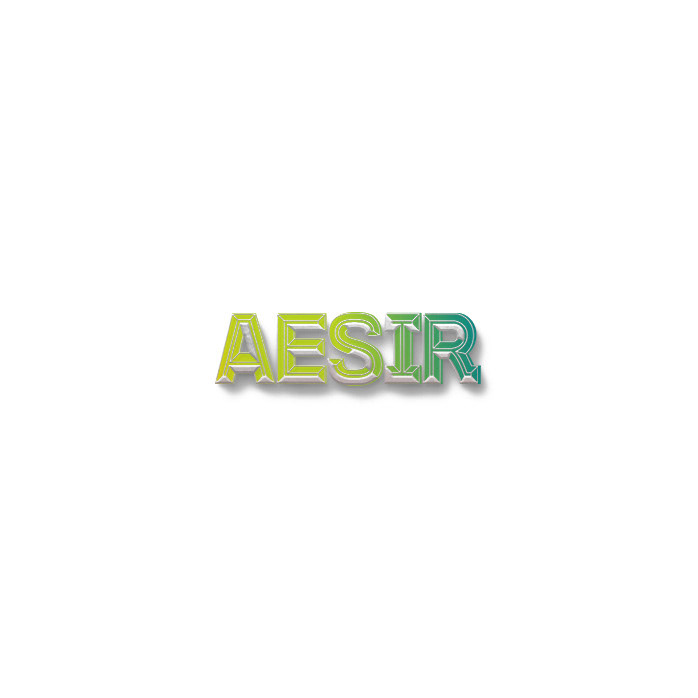 Along with a personalized experience for fans ("Club Midgard"), Team Aesir also offers a variety of branded swag ranging from clothing to accessories and home decor available on the Team Store.